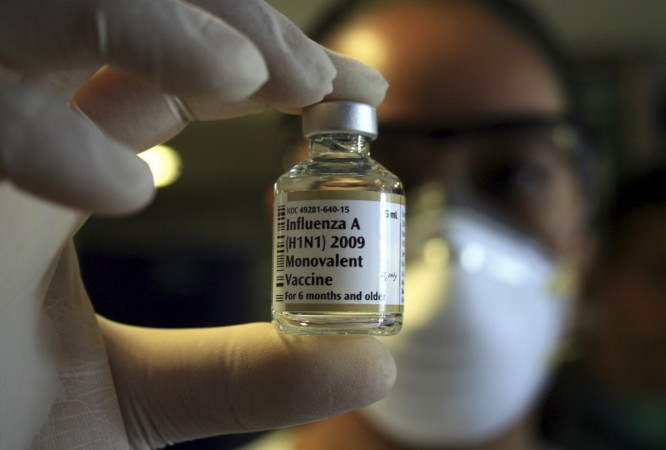 With the season's first two confirmed swine flu cases in Kolkata where a software engineer was reportedly tested positive for H1N1 influenza virus, the health department has issued alert in the city.
The hospitals and health officials across the city have been asked to keep a check on the symptoms of swine flu in patients and take precautionary measures.
"We have discussed the situation in today's meeting and steps are being taken. A vigil is already on. Now that the first case has been detected, we need to strengthen the vigil. The situation is under control," said director of health services Ajay Chakrabarty to TOI.
While the experts are warning about the seriousness of this air-borne infection, they are also directing the preventive measures to be taken by the citizens. "Children should be made to wear masks to schools. You can't avoid every public place, like shopping malls, public transport, schools, colleges and auditoria, so it is necessary to be cautious," said AMRI Hospital consultant Debashish Saha.
A major swine flu outbreak was witnessed in 2009-10 in India when the virus affected around 50,000 people among which 130 were reported from West Bengal. The virus had claimed more than 2,700 lives across the country. The state reported about 10 cases in 2015 and more than a hundred in 2017.
Symptom and Treatment
The common symptom of H1N1 that was witnessed in both father and child was high fever, cough and severe body ache. The doctors said that both the patients were doing well due to early diagnosis.
"The principal drug for swine flu is Tamiflu and it should be used only after confirmation of the presence of virus. Since swine flu is a droplet infection, it is difficult to contain. So, diagnosis should happen and treatment should begin as early as possible," said consultant Arindam Biswas.
While Saha made a point saying that those who have had exposure to patients with swine flu need to be careful, Biswas said that masks were not a fool-proof protection unless it was a M95 mask.