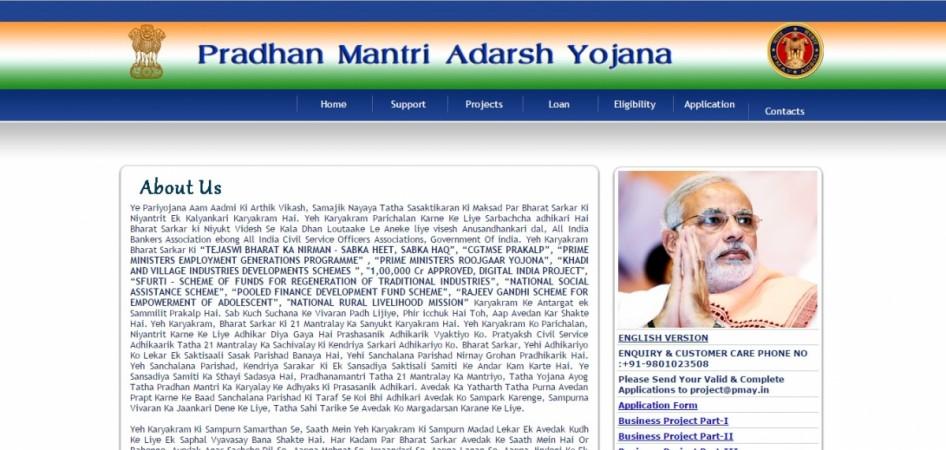 Police on Saturday busted a racket, wherein a man was running four websites of the Prime Minister's Office, under the name "Pradhan Mantri Adarsh Yojna" from Kolkata and fraudulently extracting money from people with a promise to provide government loans.
The accused, Sudipta Chatterjee, was arrested in Howrah on Saturday. The 43-year-old had extracted ₹1.5 crore from around 50 people in less than three months.
With the help of a web designer, Chatterjee created domains by the name of bharat-sarkar.in, govindia.in, CGTMSE-govt.in, CGTMSE-gov.in.
Along with several other evidences recovered from his house, police also found 20 mobile phones, cheques of 43 bank accounts fake project reports and 16 government rubber stamps, according to PTI report.
"The fake website was created with the aim of cheating people of their money on the pretext of providing them loans for various projects and schemes," IANS quoted Joint Commissioner of Police (Crime Branch) Ravindra Yadav as saying.
He said the police acted upon information that a fake government website is offering loans to people.
The police also said that Chatterjee was running the website on a US-based server.
"...Further investigation revealed that the fake government websites had been hosted from Howrah. Chatterjee was nabbed following a joint raid with the West Bengal police," Yadav said, according to PTI report.
"To confuse the users, the URL had the reflection of a government website and it was listed on priority with Google. Whenever, any online surfer would search this website would figure in the top hits," the official said.
Chatterjee had employed 17 tele-callers, who were working with him in his real estate business between 2002 and 2009.
"Since his real estate business did not flourish, he used his e-commerce experience and created fake websites to cheat people on the pretext of providing government loans," said Additional CP (crime) Ashok Chand.
He had trained the tele-callers himself and provided them scripts that were prepared with great care and caution, so that the clients do not figure out that they were being cheated.
Chatterjee would convince his clients to maintain a specified amount in his account as security and also obtain signed cheques, ATM cards and PIN number of the accounts.
He would then direct his clients to not avail any telebanking or net banking facility on that account, after which he would withdraw the security amount from the clients' account, according to an IANS report.