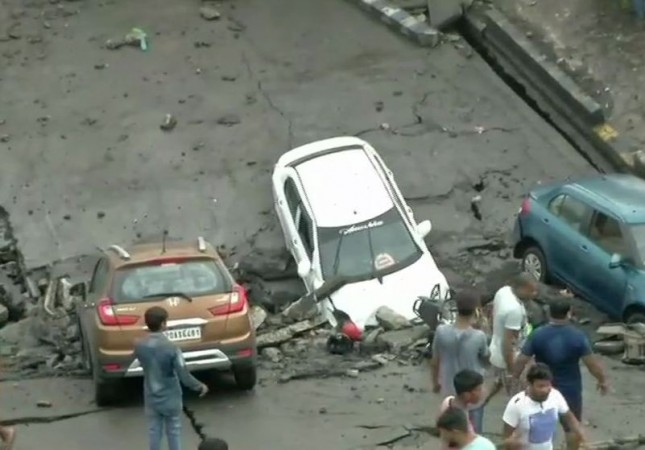 A portion of South Kolkata's Majerhat bridge collapsed on Tuesday, September 4. One person died while others sustained injuries.
Rescue operations are currently underway as disaster management teams, police and firefighters have reached the spot. Ambulances have also been rushed to the spot.
Army has not been called in but since the area is very close, Army field hospital detachment has been sent, the Indian Army has said.
West Bengal Chief Minister Mamata Banerjee has ordered a probe into the bridge collapse. "Our team is focused on relief and rescue work. Our priority is relief and rescue. Rest of the investigation will be done later," CM Banerjee was quoted as saying by ANI.
Banerjee, who is currently in Darjeeling, told media she wants to get back to Kolkata as soon as possible. "We are very worried. We are receiving information from the rescue team on ground. We want to go back as soon as possible. There are no flights in the evening, we are unable to do so," Banerjee said.
West Bengal Minister Firhad Hakim has informed that all those who were trapped under the debris have been rescued. He said that the bridge was 40 year old and as of now, there has been no casualty. Search operations are still underway, he said.
[This article has been updated]