Arsenal confirmed the signing of the left-back Sead Kolasinac on Tuesday, and while there were a few nods of approval, most of the thoughts remained/went swiftly to which striker Arsene Wenger and Ivan Gazidis would buy in the summer transfer window.
Will it be Alexandre Lacazette, after his move to Atletico Madrid collapsed owing to a transfer ban?
Or maybe Kylian Mbappe, with Arsenal reportedly making a record bid for the Monaco frontman?
It might also be Alvaro Morata, who is looking to move on from Real Madrid?
What hasn't been in doubt is that, for a few seasons now Arsenal have needed a proper central striker, who can get you a minimum of 25 goals a season.
While Alexis Sanchez has done brilliantly to chip in with goals and assists – even that might go away next season, if the Chilean decides to leave – what Arsenal require is a central striker, one who can make the attackers around him better, while banging in the goals himself.
Olivier Giroud is a great option to have, but won't give you goals consistently. He goes on a hot streak and then has long droughts.
Danny Welbeck is a wonderful asset to have in the squad, but his finishing and goalscoring ability leaves a lot to be desired. Welbeck showed just how valuable he can be in the FA Cup final against Chelsea – the way he stretched the back-three and made them scared to push up because of his pace – but a more potent striker would have found a way to score in that final, apart from contributing in other areas.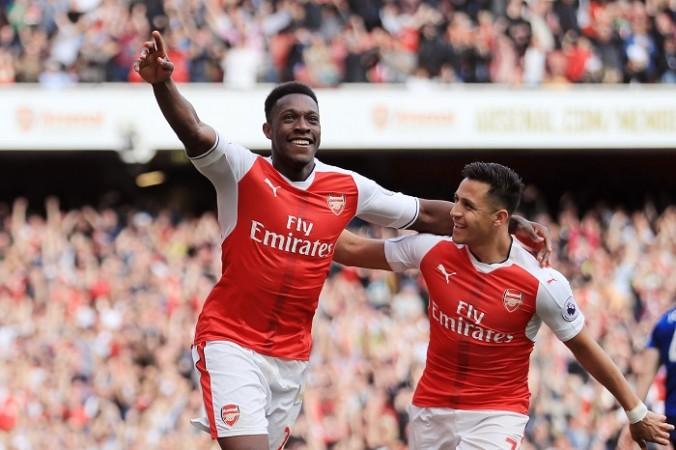 The problem for Arsenal, and much of the teams in Europe in need of a striker, has been the scant options in that department.
Teams that have potent strikers are elite level sides that won't sell their prime asset and the ones that are available are either over-priced or overrated, or both.
So, signing a potential title-winning striker has been a difficult job for Wenger or any of the other managers/directors of football around Europe.
However, that doesn't mean you decide not to take a risk on someone and just go with what you have. Arsenal have done that over the past few seasons, and the result has been one disappointing season after another.
Wenger and Gazidis, at the start of every season, come with the same comments – this team is just a couple of signings away from winning a title or we are ambitious and our aim is to win the Premier League, not finish in the top four.
But, Arsenal have very rarely backed those comments.
What Kylian Mbappe can do
It might not have worked for Manchester United, but what they did last season was make a couple of bold statements. Spend a world record fee on Paul Pogba and sign one of the best strikers in Europe in Zlatan Ibrahimovic.
Whether you believe in his tactics and ability to compete for the title over a long season or not, Wenger has the squad to compete with the likes of Chelsea, Tottenham, Manchester City, Liverpool and Manchester United.
What he needs is that superstar striker.
Wenger has won all his Premier League titles so far with that potent centre-forward.
Nicolas Anelka was the main man when the Frenchman won his first title as Arsenal manager and then, of course, there was the club's record goalscorer in Thierry Henry banging in the goals for fun in the next two.
Since Robin Van Persie left so acrimoniously to Manchester United, Arsenal haven't had that striker they can bank on for goals.
Wenger has tried to sign them since then – had he not dithered over Gonzalo Higuain and made that failed attempt to sign Luis Suarez, it might have been different – but it just hasn't happened.
Arsenal cannot afford any excuse in this summer transfer window.
Somehow, the Gunners need to sign a striker – be that Lacazette, who has encouraged an Arsenal bid by admitting Champions League football isn't a must, Mbappe, Morata or someone else – how refreshing it would be to see a striker like Kasper Dolberg flourish under the guidance of Wenger like Anelka and Henry did all those years ago.
Some of the best from Alexandre Lacazette