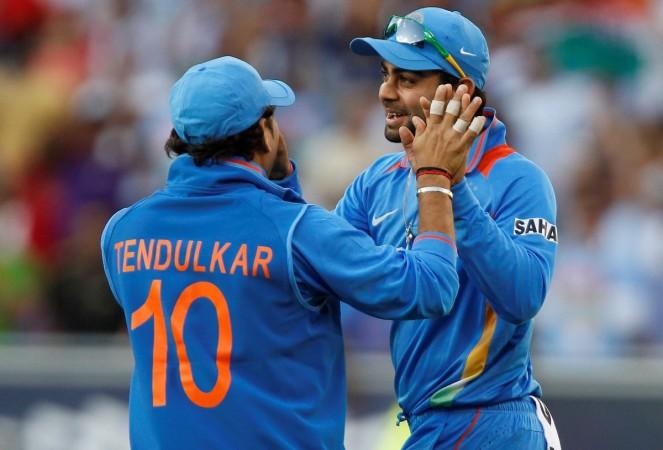 England veteran cricketer Andrew Flintoff was one of the biggest flops in the history of the Indian Premier League (IPL) but he was sensational in his hay-days. The 39-year-old played only seven T20Is in his career and scored a meagre 76 runs.
Despite that, Chennai Super Kings (CSK) bagged him at the IPL 2009 auction for $1.55 million (around 9.66 crore INR). Flintoff played a mere three matches, before being ruled out of knee injury...and ultimately retiring the next year.
More than T20s, it was his performances in Test cricket and ODIs that made him one of the most prominent cricketers ever to play for England.
Nevertheless, his lacklustre show in the T20s doesn't prevent him from picking up his 'dream' T20I side, which we do mention that it doesn't look bad at all!
Good news for Indian cricket fans -- the three hotshots Sachin Tendulkar, Virat Kohli and Ravichandran Ashwin -- feature in the list of 11 players. MS Dhoni fans, well...bad luck.
When it comes to middle-order batting, Flintoff says that there is no substitute to Kohli and Tendulkar, who are compared by many. "I'll go with Kohli at three, who is on a different planet right now, and Sachin at four," said Flintoff to UK newspaper Metro.
"You don't need that much power, you look at the way Sachin played, it's all about timing and technique and clever batting. You don't have to hit it into the top tier."
One of India's best opening batsmen ever, Virender Sehwag, also doesn't feature in the list.
Flintoff's Dream T20I side
Openers: Brendon McCullum (New Zealand), Marcus Trescothick (England)
Middle-order: Sachin Tendulkar, Virat Kohli (both India)
All-rounders: Ben Stokes (England), Andrew Symonds (Australia)
Wicket-keeper: Adam Gilchrist (Australia)
Bowlers: Muttiah Muralitharan (Sri Lanka), Ravichandran Ashwin (India), Darren Gough (India), Wasim Akram (Pakistan)