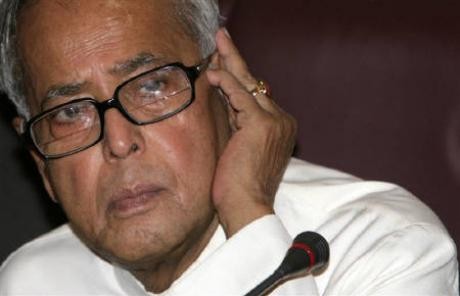 Two sisters from Kolhapur, Renuka Kiran Shinde and Seema Mohan Gavit, sentenced to death in 2001 on conviction of kidnapping 13 children and killing nine of them, may become the first women ever to be hanged in India.
Mercy petitions of the two convicts were rejected by the President Pranab Mukherjee late last month. After receiving the communication from the President about the women's execution, the time taken by Maharashtra State Home Department to inform all concerned about their hanging ends on Saturday, 16 August 2014.
The modus operandi of the crime was that Renuka and Seema used to kidnap children and push them into begging.
For kidnapping of the children, the duo has also taken the help of their mother Anjana Bai. And as the children grew older, fearing that they might turn against them, the sisters brutally killed nine of them by bashing their heads on walls or iron rods and by chopping them into pieces.
Both Renuka nad Seema are presently lodged in Yerwada Jail in Pune. Mother of the convicts Anjana Bai had died during the trial period and their father Kiran Shinde turned into an approver in the case and was acquitted.
So far, no objections have been received by the authorities to the hanging of Renuka and Seema.
The State Home Department's Desk Officer Deepak Jadiye said: "We have informed the two convicts, their relatives, the legal remedial cells of the Supreme Court and also the district court about the rejection (of their mercy plea),'' Mumbai Mirror quoted.
GL Yedke, the judge in Kolhapur, had termed the sisters' crime as 'the most heinous,' while awarding the death sentence to them in 2001. Renuka and Seema seemed to have enjoyed killing the children, the judge had observed further.
In Maharashtra, there are 24 convicts on death sentence, including the three convicts of Mumbai's Shakti Mills rape case.
All convicts on death row in Maharashtra have been moved to Yerwada jail in Pune or Nagpur jail, since the two jails only have gallows in the state.
As per the government's statement, the number of persons executed in the country is 52 since Independence. But People's Union for Civil Liberties, which has done research on the subject, says that the actual number of executions in independent India is much more.
People's Union for Civil Liberties claims that between 1953 and 1963 alone, 1,422 executions have taken place. However, in the executions, there was no woman and the Kolhapur's sisters are going to become the first women to be executed in independent India.