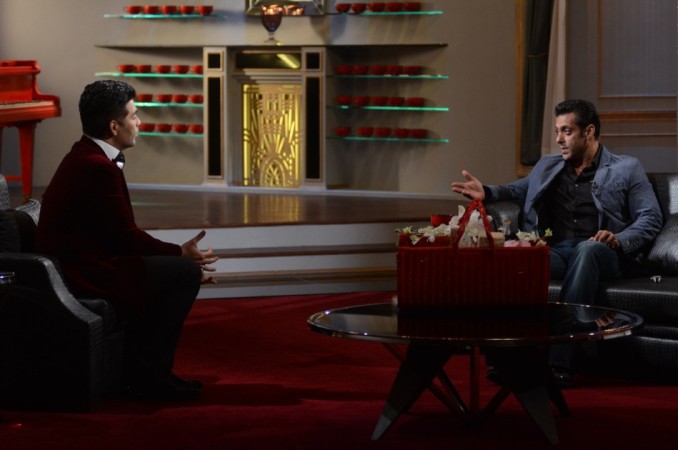 "Jai Ho" star Salman Khan stunned everybody when he confessed on chat show "Koffee With Karan" that he was a virgin. However, talk show host Karan Johar has revealed that the actor was joking when talked about being a virgin.
The fourth season of "Koffee With Karan" began with a bang with Salman as the first guest celebrity. During the chat show the "Dabangg" star made some revelations about his personal and professional life.
"I am a virgin and I would like to save myself till marriage," the actor said. [Read the full story here]
Clearing the air on the speculations, Johar said Salman is a very funny man and even he was puzzled while speaking to him on the show.
"I have gone world over and there are people who genuinely came and asked me is he really a virgin. He was being funny when he said I am saving myself for the wedding night. Salman has a straight face sense of humour. I can't believe there are people who believed it. That is what is scary as you can say anything and people might take you seriously," Karan told Press Trust of India.
This is the first time Karan convinced Salman to appear on the popular chat show.
When asked whether he was ever at a loss of words while conversing with Salman, the host replied, "Sometimes you get stumped with Salman.. Even I got stumped one or two times like what should I do now, sometimes because of seniority you tend to... with younger generation you can get away saying anything."
Check out the full episode of the first show in the video below: