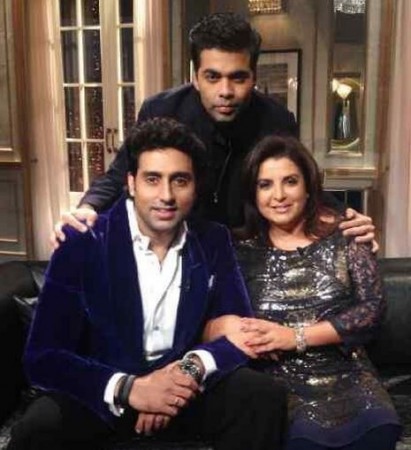 Bollywood star Abhishek Bachchan finally opened up and talked about the bond he shares with his wife Aishwarya Rai Bachchan, during an episode of chat show "Koffee with Karan" season four.
In the latest episode of "Koffee With Karan", the "Dhoom 3" actor was asked whether he was insecure about being married to one of the world's most beautiful women, to which he replied that he doesn't have such inferiority complex.
"What is level of insecurity of being married to somebody who is so stunning," show's host Karan Johar asked Abhishek, to which the actor replied: "Not at all. And that is one of our greatest strengths as a husband and wife. She is the most beautiful woman, nobody is lying. I believe that the she is. To me she is the most beautiful thing on earth."
"She is great fun and she is really my best friend. I can talk to her about everything and that's the reason I love her so much. I haven't married her because she is the most beautiful woman or the biggest star on earth. That's not the equation we share."
The 16 February's episode of "Koffee With Karan" had Abhishek and Farah as the celebrity guest. Aishwarya Rai did not accompany her husband as the host Johar wanted a fresh pairing.
Ash-Abhi had already appeared together on the first episode of the previous season of the chat show. Hence it was Abhishek and "Happy New Year" director Farah Khan who made it to the show this time [Read the full story here]