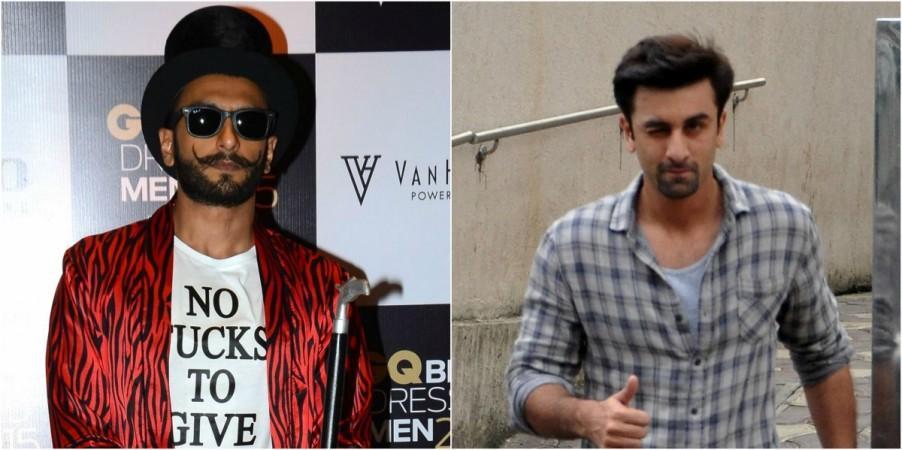 Koffee With Karan season five is turning out to be more exciting than what was promised. The celebrity guest line-up, if true, is explosive.
If sources are to be believed, Ranbir Kapoor and Ranveer Singh will be sharing the couch on Karan Johar's widely popular chat show, DNA reported. Even though the combination is something out of the ordinary and definitely unexpected, it isn't really a surprise because these two stars have been cordial.
After Singh posed for a photo alongside Kapoor and Deepika Padukone at one of the promotional events for Tamasha, the two young actors were seen dancing at a private party without a care in the world. They may not be back-slapping buddies, but do share a warm equation.
The maiden episode, which had Shah Rukh Khan and Alia Bhatt as guests, was a fun one. The Dear Zindagi stars answered tough, tricky questions in a manner that made for great headlines.
While Khan said he doesn't mind his sex tape being leaked and read out the recipe of butter chicken as if he were mid-orgasm, Bhatt confessed to having hooked up when she was 16.
Usually, it's Johar who gets to grill his celebrity guests by creating a foot-in-mouth situation for them during the rapid fire round, but that will change this Sunday, November 13. The promos to the episode show Twinkle Khanna effortlessly embarrassing the host with her quick wit and charm, while Akshay Kumar sits quietly with his coffee.
When Khanna was asked what she thought her husband, Kumar, has the Khans (Shah Rukh, Salman, Aamir) don't, she said "a few extra inches." After a pause, she told Johar she was referring to the Rustom actor's height.