Karan Johar's famous talk-show Koffee With Karan achieved a landmark feat on January 6 when the filmmaker hosted cricketers Hardik Pandya and KL Rahul. This was the first time in its 14-year history that sportsmen got to sit on the couch that is famous for publicising "conjectures" and creating controversy.
The duo seemed to have a lot of fun in conversation with Karan Johar and by the time the show ended, they had made quite a few revelations that are bound to surprise – if not shock – the fans.
These revelations came during the "Who has" segment where the guests on the show point towards the person who has done the particular thing being asked in the question.
One of the questions was whether either cricketer had "done it" in a teammate's room and both said yes. But Rahul took the cake when he admitted that he had "gone above and beyond to connect with a fan after a match."
Rahul addressed his rumours with actress Nidhi Agerwal and said that they had indeed been on a date together but one outing was the actual extent of their alleged relationship. He also said that he is a part of a WhatsApp gossip-group with multiple actresses from Bollywood.
Karan Johar proceeded to ask Rahul about his whereabouts the night before he scored his maiden T20 century against the Windies in Miami.
"I didn't think I was going to play; they didn't even inform me. I was like, hell I am in Miami, I am going to go out and party. What am I going to do, I am anyways not playing. I don't have to be fresh."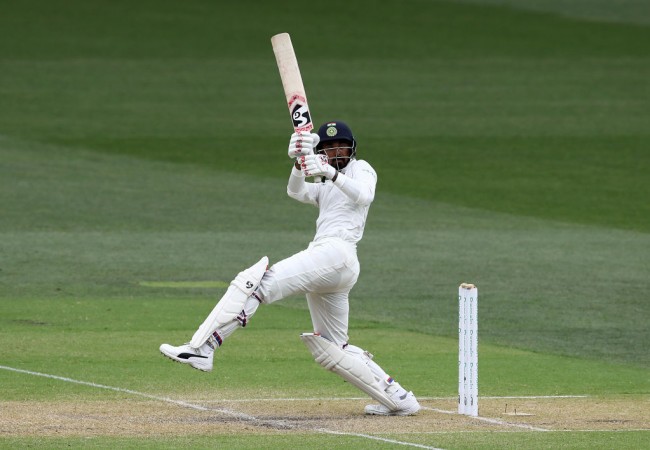 "We were basically going to go out for dinner and the place turned out to be a party place after 12 (midnight) and I didn't feel like going back home so I stayed and went back at 5 (am)," Rahul added.
But he went on to say that he was not proud of what he had done and that was the only occasion such a thing had happened.
Both the cricketers are currently in Australia and a part of the Indian squad that created history by becoming the first Asian team to win a Test series Down Under.