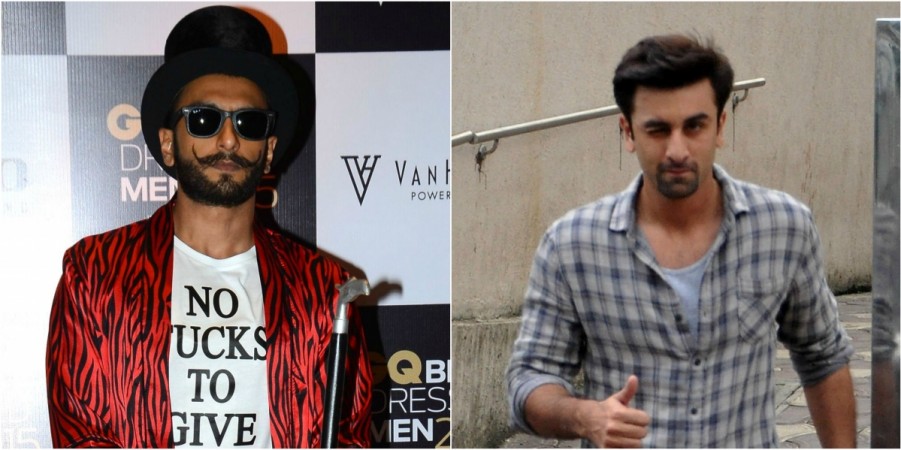 Ranveer Singh apparently dates Deepika Padukone, who was once in a relationship with Ranbir Kapoor. It was refreshing to find out that the actors do not harbor negative feelings for each other and to prove it further, Kapoor and Singh even shot an episode of Koffee With Karan with host Karan Johar.
However, here's the twist to the story. A body language expert has analysed behind-the-scenes photos of the two young actors having the time of their lives on the chat show and the results aren't pretty.
"In most pictures the duo has maintained a safe distance despite being in the same frame. There is no physical contact whatsoever. And do not miss Ranbir's hands packed in his pockets. Pocketed hands hint at the person's unwillingness, mistrust and reluctance," BollywoodLife quoted the expert as saying.
A photo, in which three of them — Kapoor, Singh and Johar — are posing for the on-set cameras apparently "screams discomfort." Both the actors have a somber expression on and the host is sort of trying to make things easy by stepping in between the two for a more comfortable frame.
"This picture (on the right) screams DISCOMFORT! If you catch Ranbir and Ranveer's expression they have a serious impassive facial expression. Clearly concealing their true feelings about each other. Pursed lips suggests that the person has formed an opinion that is opposite to what is being said or done. It also hints at dissension," the expert elaborated.
This could very well be true or may be just another shallow observation. Earlier, Singh had gatecrashed a Tamasha promotional event and Kapoor, very willingly, posed with him and co-star Padukone for the media. There was no awkwardness there. However, here's hoping all is good between the two and they continue to maintain a healthy professional rapport.