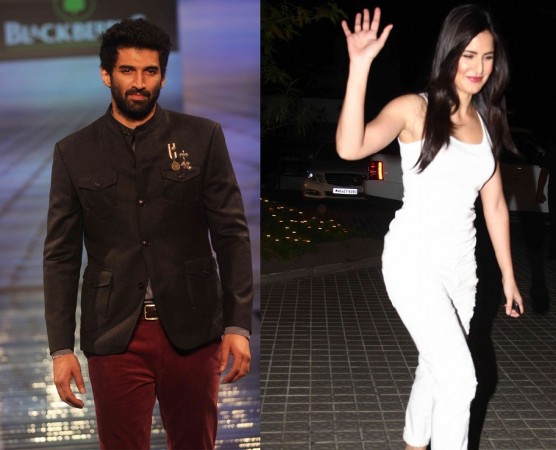 The episode of Koffee With Karan starring Katrina Kaif and Anushka Sharma that was telecast this Sunday was a laugh riot, with both the actresses being at their hilarious best on the show. Karan Johar even admitted to having a meltdown because of these two.
While Anushka annoyed KJo with her questions, Katrina showed her fun and free side. The episode also included the Kiss With Arjun segment, during which KJo asked the ladies whether they are single and ready to mingle. If their answer was yes, they would have to kiss Arjun on his cheek. So when Karan asked the question, Anushka didn't kiss Arjun, and it is known to everyone that she is dating Virat Kohli. However, Katrina too didn't kiss. Now, she parted ways with Ranbir Kapoor earlier this year. So why did she disagree? Is she dating someone else? Is he Aditya Roy Kapur?
Rumours of Aditya and Katrina's affair have been doing the rounds ever since they did a film together. The duo appeared in Fitoor this year and Aditya became a support system for Katrina during the phase of her break-up. While the two share a close bond, Aditya and Ranbir are also good friends.
Since it's a mystery why Katrina didn't admit that she is single on Karan's show, fans have to wait to know the truth. On the other hand, Katrina and Anushka had a fun time on the show, where they actually bullied and pulled Arjun's leg many times. "We should give this hamper to Arjun Kapoor as a charity for appearing on the show," Katrina said, and then the actresses broke into a fit of laughter once again.
Koffee With Karan 5: Katrina Kaif talks about Salman Khan
Anushka and Katrina have worked together in Shah Rukh Khan's Jab Tak Hai Jaan, but they appeared on Koffee With Karan together for the first time.