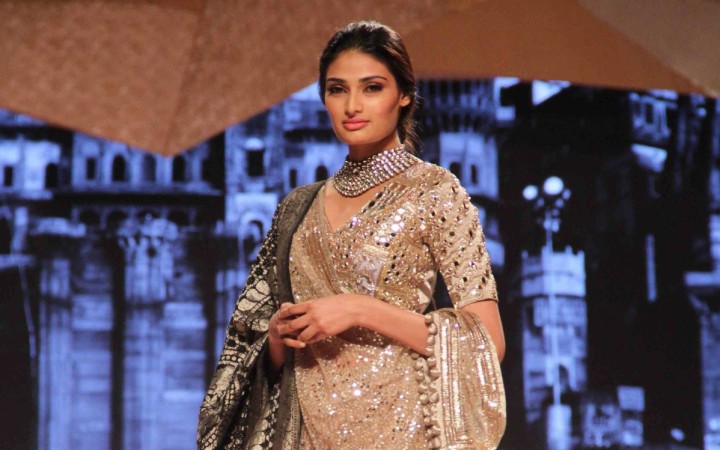 Athiya Shetty, who made her Bollywood debut just last year, is staying in the limelight with rumours and speculation stories. The recent speculation is that Athiya refused to appear on Karan Johar's popular chat show "Koffee With Karan" with Tiger Shroff and Sooraj Pancholi.
However, a source close to the show informed that Athiya has not been approached for the show. The source further said that the filmmaker is yet to decide on the celebrity guests list.
"Karan has had no meeting yet for the show. It goes on air year end. But no pairings have been discussed internally. No actor has been approached for the show yet. How could Athiya have said no if she hasn't even been asked?" Pinkvilla quoted a source as saying.
The rumours about Athiya not sharing screen-space with Tiger and Sooraj started doing the rounds after the Asian Age reported that the "Hero" actress wants to appear on the show with Varun Dhawan or Sidharth Malhotra.
"She would much rather appear with Varun (Dhawan) or Sidharth (Malhotra) on the show than Tiger or Sooraj. They are bigger stars. Apart from the two, she wouldn't mind being accompanied by her father Suniel Shetty as well," a source told the Asian Age.
Meanwhile, Karan has confirmed only one celebrity guest as of now. During a Twitter chat, he revealed that Shah Rukh Khan will appear in the opening episode of "Koffee With Karan 5."
The filmmaker also confirmed, "Koffee with Karan 5" will be happening in September or October this year.