The Cochin International Airport has reportedly suffered an estimated loss of Rs 220 crore in the aftermath of the catastrophic flooding in Kerala. Officials revealed that the Cochin International Airport Limited (CIAL) has started work on rebuilding crucial infrastructure, including 2.5 km of walls that were damaged in the floods.
Extensive damage to the airport
Large sections of the airport suffered damage after the Periyar River, which is located in close proximity to the compound, overflowed. The flood water completely submerged runways, taxi bays and the duty-free shops in both the domestic and international terminals, forcing officials to shut down operations.
"We have launched efforts on a war-footing to rebuild the damaged infrastructure. Our initial assessment is that we have suffered an estimated loss of Rs 220 crore in the floods," revealed an official, according to a PTI report.
INS Garuda to the rescue
With airport operations closed, for the time being, nearby naval air station, INS Garuda, has been running civilian flight operations since Monday. However, flight operations at the naval base have been extremely limited with only Alliance Air (Air India subsidiary) and Indigo running services so far.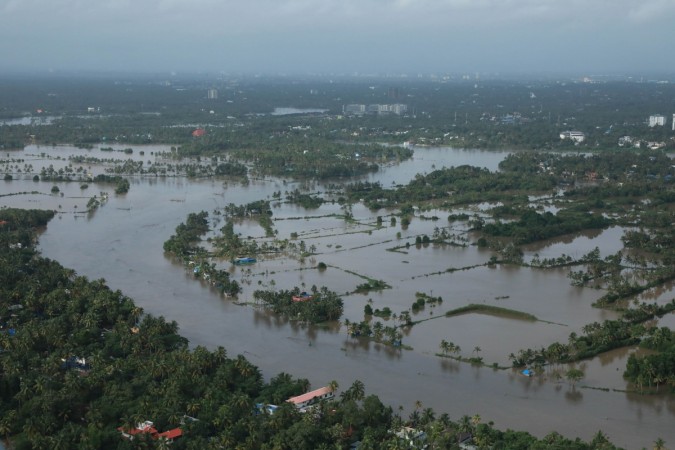 Alliance Air was able to run two flights to Bengaluru and one flight to Coimbatore on Monday. Officials further added that work on crucial infrastructure and terminal buildings will be completed soon with nearly 200 workers engaged in repair and cleaning activities. The airport is expected to reopen at 2 pm on August 29.
A severe setback to world's first solar-powered airport
Another aspect that suffered severe damage during the floods is the solar power system of the airport. The airport has garnered headlines in the past few years as the world's first completely solar-powered airport.
The airport's power system has been a success story so far, with its over 46,000 solar panels generating surplus electricity. However, the floods have caused severe damage to the infrastructure.