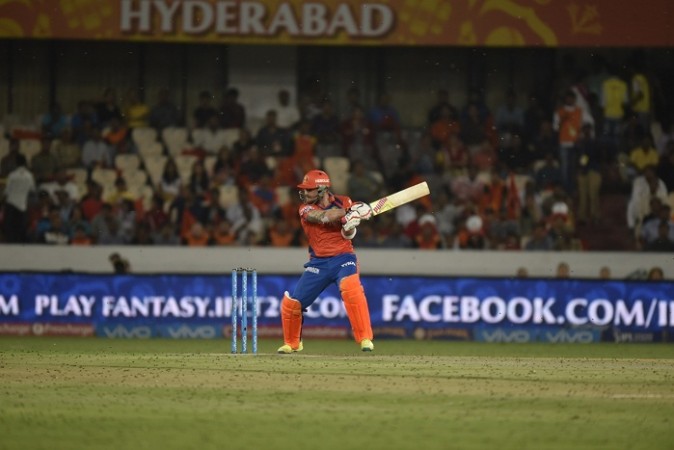 Gujarat Lions are in desperate need of a victory after some disappointing performances in their last few matches. They face an upbeat Kolkata Knight Riders, who have been one of the best teams in the competition, and are looking for their third straight win.
Hence both teams come into this massive game in contrasting form. A cracker of a game is expected at Eden Gardens on Sunday, with some quality stars representing KKR and Gujarat Lions.
Here is the prediction of how the match might go.
If KKR bat first: Gautam Gambhir and Robin Uthappa start well, scoring 51 runs during the powerplay. They look in great touch, with Uthappa being the dominant partner, scoring runs all around the wicket. Uthappa loses his wicket going for a massive shot in the 11th over. Manish Pandey fails to trouble the scorers, and is out for a duck. Gambhir and Suryakumar Yadav play their shots, and reach 120 in the 16th over before both of them are gone in succession. New batsmen Andre Russell and Yusuf Pathan power KKR to 170 runs in 20 overs.
Brendon McCullum and Aaron Finch provide a blistering start, scoring 62 runs in the first six overs. They look in devastating form, as they score boundaries at will in the middle overs as well, and reach 100 in the 10th over. McCullum is dismissed by Brad Hogg. Dwayne Smith and Finch, who continued his impressive boundary hitting ability, play well to reach the target in the 18th over.
If GL bat first: McCullum and Finch look in good touch, with some powerful shots all around the wicket. In the process, they score 78 runs in six overs. Despite the wicket of Finch, McCullum scores runs freely, but the New Zealander is also out in the 11th over. Their score reads 112/2. Smith and Raina play good cricket, and continue to pile pressure on KKR bowlers. Raina is out after a well-made 32 runs, and Smith and Karthik play an important role as they reach 189 in 20 overs.
KKR suffer a bad start, losing Gambhir in the first over. Uthappa and Pandey play their shots, but the required rate is increasing despite scoring 50 runs in the first six overs. Pandey loses his wicket while trying to play the reverse sweep to Ravindra Jadeja. Suryakumar comes into bat and tries to play his shots. Pandey and Suryakumar have been decent but they need to play the massive shots now, which leads to their downfall. Both batsmen are gone, and there is huge pressure on Pathan and Andre Russell. KKR need 78 runs in 36 balls, and the West Indian hits some lusty blows, but Pathan fails to make an impact. Despite Russell's heroics, they fall short by 20 runs.