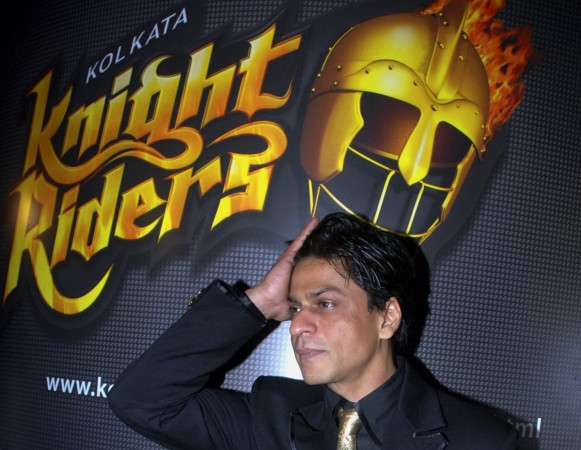 After great success with Kolkata Knight Riders, which won the Indian Premier League in 2012 and 2014, owner Shah Rukh Khan will be eager to attain similar heights in the Caribbean Premier League (CPL) after purchasing Trinidad & Tobago franchise. The third edition of the Caribbean Premier League is set to start on 19 June.
Trinidad & Tobago start their campaign against St. Lucia Zouks on 20 June.
Though Trinidad & Tobago might not have won the two year old Caribbean Premier League so far, they have some big names, who can help the team win the league. Dwayne Bravo, Darren Bravo and Johan Botha are some of the big names in the team and they will be eager to impress their new owner.
But the Bollywood actor is not a only well known face when it comes to the CPL franchise.
"This is in line with our vision to expand globally . We are thrilled to become part of the cricketing tradition of Trinidad & Tobago," The Times of India quoted SRK as saying. "The passion for franchise cricket in the Caribbean is evident with the success of CPL and we hope to bring all the best practices of KKR to the T&T franchise."
Along with Red Chillies Entertainment Pvt Ltd, Juhi Chawla and Jay Mehta have also put in money for Trinidad & Tobago franchise.
Other well-known names to own teams in CPL franchise are Mark Wahlberg (Barbados Tridents) and Gerard Butler (Jamaica Tallawahs).
Meanwhile, KKR has been branded as the most valuable IPL team and the ownership of Shah Rukh Khan has an important role in it.
KKR's chief executive Venky Mysore said that they want to replicate KKR's success in the CPL as well.
"KKR has been fortunate to be recognized as one of the most professionally managed franchises in IPL. That experience has encouraged us to expand globally .The idea is to replicate our success in the CPL, keeping the growing interest in this (T20) format in mind," said Mysore.
So with Shah Rukh Khan delving deeper in the T20 format, will other owners such as Vijay Mallya follow suit?