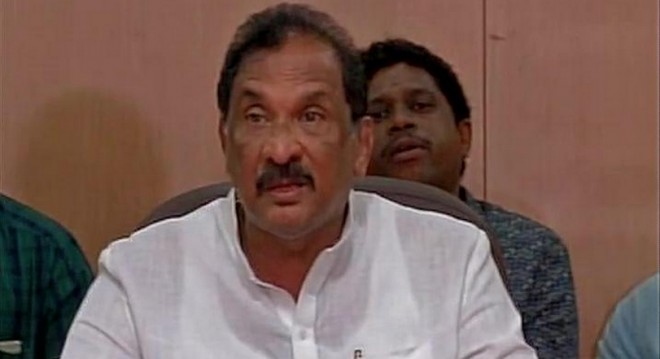 About two months after Samajwadi Party supremo Mulayalm Singh Yadav's "gangrapes are impossible" statement, Karnataka Home Minister KJ George has now made a controversial remark that two men raping a woman is not gangrape.
"How is it a gang-rape if two people rape? Shouldn't there be at least three or four people for it to be called gang rape?" The Asian Age quoted the minister as saying.
The minister made the remark while responding to the alleged gangrape of a 22-year-old call centre employee by two men in Bengaluru, said reports.
The National Commission for Women (NCW) said the Karnataka minister has been sent a suo moto notice for his controversial remark.
"It is a suo motu notice. We have asked for an immediate explanation, failing which he will be summoned by the Commission," PTI quoted NCW chief Lalitha Kumaramangalam as saying.
"He doesn't even know what rape means and that is why he has commented like this. He is another example of a person who comments on violence over women without pondering over it," she added.
In August, former UP Chief Minister Mulayam Singh made a similar remark, saying it was not practical for four people to commit a rape.