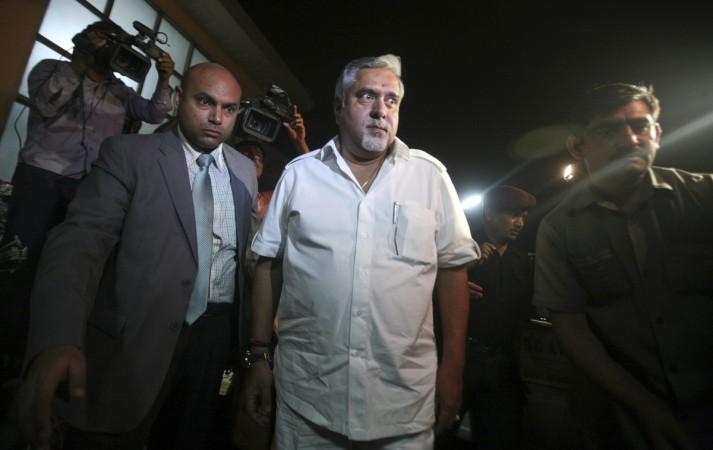 Kolkata-based United Bank of India on Monday declared Kingfisher Airlines owner Vijay Mallya as 'wilful defaulter'.
The bank has also tagged other three directors of Kingfisher Airlines - AK Ganguly, Subhash R Gupte and R Nedungadi in the list. UBI has become the first bank to declare Mallya as wilful defaulter.
The decision came after the company did not attend UBI's panel meeting at 10:30am on Monday, which forced the bank to take this step. "We declared Mallya and three other directors of Kingfisher Airlines as wilful defaulters after no one from the company turned up before our internal committee this morning," Financial Express quoted UBI's executive director Deepak Narang.
A wilful defaulter is a person who has not paid loan even when the borrower has the capacity to do so or has not utilised the money from the lender for the specific purposes for which the money was borrowed.
According to Reserve Bank of India (RBI), once a wilful defaulter notice is issued, the borrower has 15 days to defend in front of the bank.
The bank said it is in the process of sending formal letter to the company and will soon inform the Reserve Bank of India, the Finance Ministry and the Securities and Exchange Board of India (SEBI) about its decision.
Hence, Vijay Mallya along with three directors of the company is now restricted to borrow money from any banks and is prohibited to continue as a director in any company.
"Now, the Kingfisher board should force them (Mallya and three other directors) to step down as they can't raise money for the company," Narang added.
However, UBI's executive defended by saying that this move could not have an immediate impact on the company or Mallya's position as a chairman. "It is too premature to say that it'll have any effect (on the United Breweries board). The wilful default hasn't even been established. The board is not affected currently," Mint quoted UBI's executive.
The company replied that the bank took the step even though even after airline's leave petition against the Calcutta High Court order is pending in the Supreme Court.