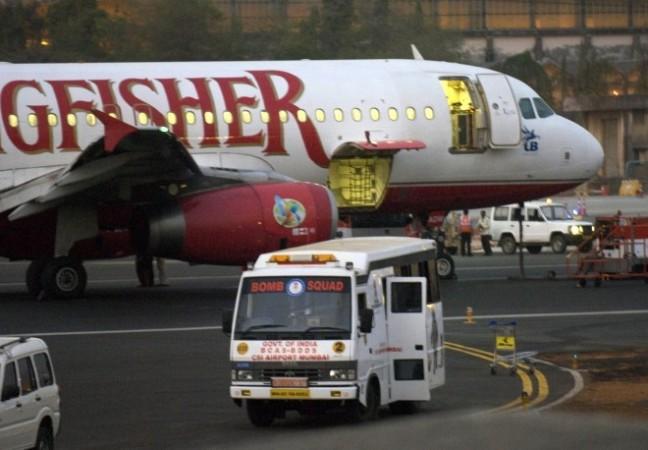 Kingfisher Airline, which has been hit hard by several crises, is in for another blow as its aircraft leasing company has reportedly revealed that the interior of airline's 15 aircrafts were stripped clean and declared unfit to fly.
According to reports, vital parts of the aircrafts including cockpit and passenger's cabin were removed from 15 aircrafts at various airports across India and were subsequently declared unfit to fly.
Currently only seven aircrafts are fit to fly.
At a time when Kingfisher airline is facing the threat of being shut down completely due to suspension of its license by Directorate General of Civil Aviation (DGCA), the strip cleaning of aircrafts is a heavy blow to the already struggling airline.
The airlines fleet remains grounded since Oct 1 and the Aviation regulatory had clarified that the airline would not commence flying until it resolves the existing issues.
The airline license was suspended by DGCA on Saturday after it failed to come up with a feasible reply to the concerns put up by DGCA as to how it would tackle the existing crisis situation and why the airline's license should not be cancelled.
As per the reports, Kingfisher airlines has a debt of over ₹7000 crore excluding the ₹8000 crore loss faced by the company. It also has to pay the staff salaries which is due for 7 months starting from March.
As a step to get the airline out of trouble, the management has decided to hold a meeting with approximately 4000 employees on Monday in Mumbai.