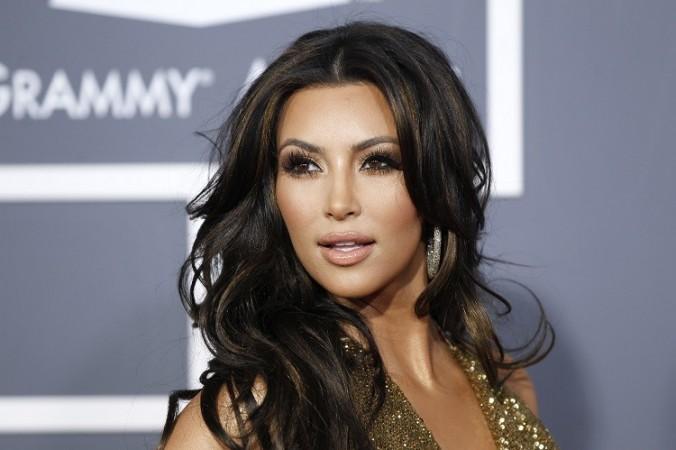 Kim Kardashian, the "Keeping up with the Kardashians" star, has earned the second spot on Time Magazine's "Most influential fictional characters" of 2014.
But if you are wondering why Time listed a real person in the fictional character list, the magazine is actually referring to the fake Kim Kardashian avatar used in her app "Kim Kardashian: Hollywood."
In June this year, Kardashian launched the app amid much fanfare. It's a pretty basic app which teaches users how to become an A-list celebrity. Within the first three weeks, the app ranked fifth on the App Store. As of 10 November, the app was installed 22,857,239 times and raked in $43.4 million in the third quarter alone.
On the whole, "Kim Kardashian: Hollywood" had been played for 5.7 billion minutes till 10 November. While the stats are only limited to early November, analysts say Kim Kardashian's app avatar has managed to convince users to spend over $200 million on fake clothes, jewelry, parties and more in the game – if considered in real life.
That should be enough to put Kardashian's avatar on Time's most influential fictional character, shouldn't it?
The app is a major hit with teenagers and Kardashian fans all around the world. The fact that the app is updated with all Kardashian news and features all the current happening in the reality star's life is an added bonus.
"Kim Kardashian has taken every negative connotation that has ever been made about her and incorporated it into this game. Half the fun is waiting for the little inside jokes like 'Dating another celebrity will make you more famous.' And it's actually quite funny when you come across a character you're having a faux Twitter war with, or a D-Lister trying to bad mouth you, you think to yourself: Is Kim referring to who I think she is?," a Kim Kardashian: Hollywood app user told Forbes.
More recently, it was announced that Kim Kardashian: Hollywood will be getting new avatars of Kris Jenner as "Momager" and sisters Khloe and Kourtney as well.
So who came first on Time's list of top fictional characters? Elsa the ice queen from "Frozen" – of course! Hello Kitty, King Joffery (Game of Thrones), Katniss (Hunger Games) and Amy Dunne (Rosamund Pike in Gone Girl) have also made it to the list.