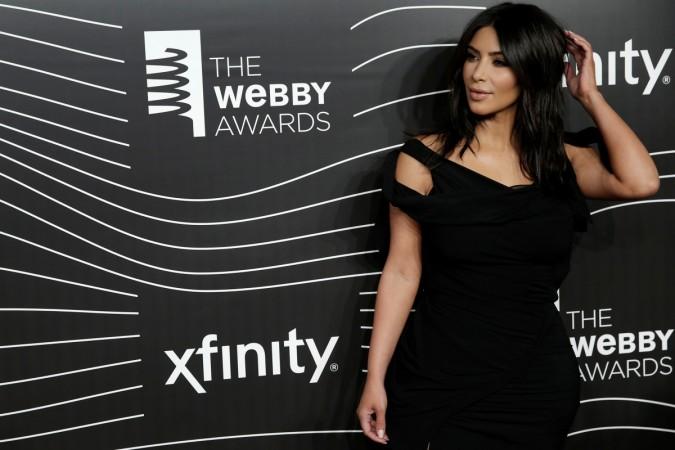 If you thought Kim Kardashian West's naked selfies only got her infinite number of followers, you were wrong. The reality star has bagged the Break the Internet Award at the 2016 Webby Awards, which was held on Monday, May 16, 2016.
The "Keeping Up with the Kardashians" star was reportedly honoured for her "unparallelled success online" and for inventing a "new type of celebrity." The mother of two accepted the first-ever Break the Internet award with a witty five-word acceptance speech which made a lot of her fans happy.
Also Read: Sky fights with Donna at her 'The B--- Party' in 'Black Ink Crew'
It is a rule at the Webbys that every acceptance speech should only be five words long. Kardashian had sought the help of her friend, comedian and daytime talk show host Ellen Degeneres, to come up with a speech that followed the rule and was witty.
Mrs Kanye West decided to go with a phrase she had helped coin back in 2014: "Nude selfies until I die."
It stays true to her persona online, considering the reality star was equally touted and booted for the nude selfies she posts on social media. She, nevertheless, has stuck to her guns and embraced herself, despite haters' attempts at dampening her spirits.