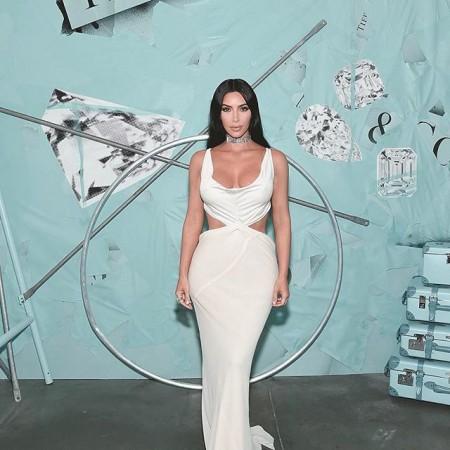 Kim Kardashian West went braless in a plunging white wedding-like gown at Tiffany's Blue Book Collection Launch in New York on October 9. The Keeping Up With The Kardashians star showed off her nipples through the revealing dress.
Kim wore a dress that had a plunging neck-line and completely backless that enhanced her figure like none could. She flaunted her ample assets leaving nothing to the imagination.
The 37-year-old's nipples poked out through her satin dress during the entire night. She accessorized her look with a diamond choker and finger rings. The trendsetter let her wavy hair down till her waist.
The KKWB founder even showed off her thin waist and toned abs through an opening of her dress.
Kim went for classy yet sexy look with her gown and her mom, Kris Jenner wore a formal tuxedo dress. Kim was also seen mingling with Bollywood actress Priyanka Chopra.
The diva later took to Instagram to post her fabulous look and captioned it, "Thank you @tiffanyandco for having me at your beautiful Blue Book event and letting me wear some pretty serious jewels! #TiffanysBlueBook."