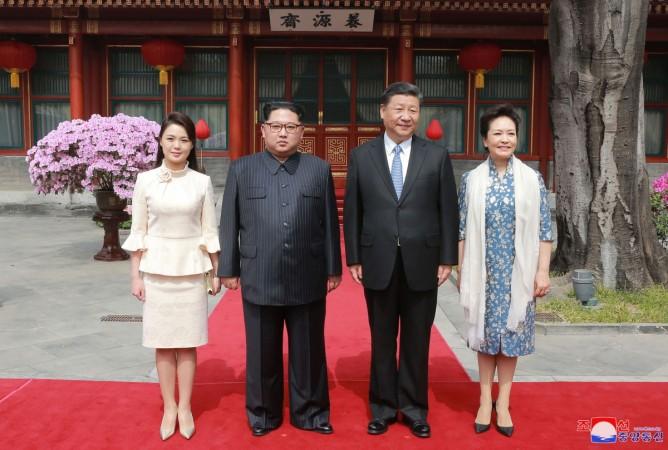 While all eyes have been on Kim Jong-un's China visit and what would come out of it, the North Korean leader's wife Ri Sol-ju seems to have quietly stolen his thunder.
Sol-ju doesn't always make news like the other first ladies of the world, but when it comes to style, she is clearly at par with names like Michelle Obama, Melania Trump, and Samantha Cameron to name a few. And that is exactly why China appears to be raving about her.
Internet users in China have been lauding the style of the first lady of North Korea, even comparing her to Peng Liyuan, the first lady of China. A user said that she had "a powerful presence," and was evidently more fashionable than Liyuan, reported South China Morning Post.
Another user added on Weibo: "Ri Sol-ju is indeed beautiful and amiable. I can tell she would be good at 'first-lady diplomacy', better than Kim's sister."
Sol-ju seems to have become quite an internet sensation in China with many comparing her to South Korean celebrities as well as Song Hye-Kyo, who is a well-known Chinese actress.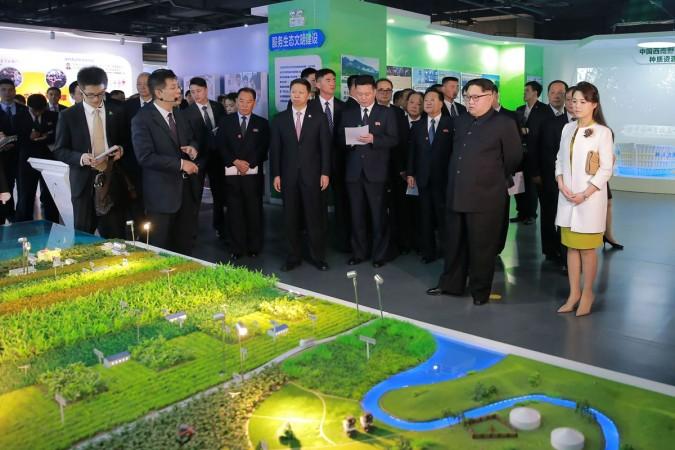 The 28-year-old wife of Jong-un sported a monotone look during the welcoming ceremony and was dressed in a camel colored skirt and jacket and matching pumps. She accessorized with a simple necklace, ear studs, and a brooch.
Meanwhile, Liyuan looked like she was ready to welcome the summer in a white coat dress with an ink print.
Sol-ju seemed to stick to subtle colors during the China trip and was later seen sporting a green dress and white jacket during a visit to the Chinese Academy of Sciences. Jong-un and Sol-ju then dined with Chinese premier Xi Jinping and wife Liyuan at the Diaoyutai State Guesthouse and she was dressed in a two-piece ivory ensemble.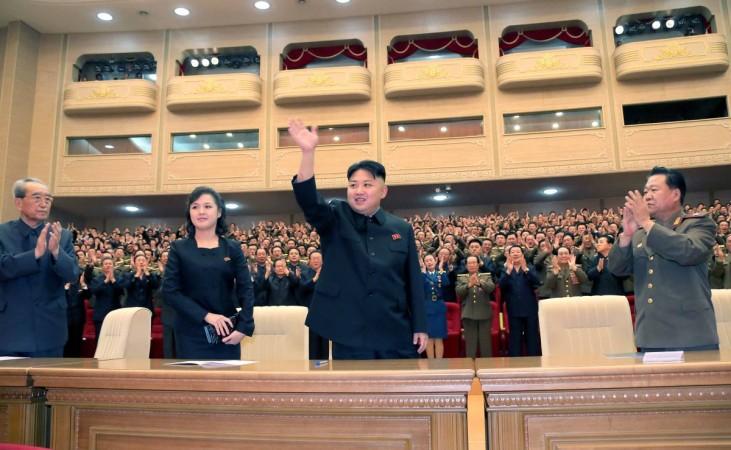 While Sol-ju is clearly not someone the world talks about, she isn't the one to shy away from the limelight either and has been spotted attending various events with her husband.
She is quite a delight with a fresh face and a simple yet classy sense of style and often dresses in well-tailored and colorful dresses, skirts and blazers, which prove that she is quite a fashionista. Her style, which includes pieces by Dior, Tiffany, and Movado, has also led to a few fake designer pieces popping up.
Often referred to as "his wife, Comrade Ri Sol-ju," she reportedly married Jong-un in 2009 and is a mother of three. The duo arrived in Beijing March 26 in an old-style armored green train and was welcomed to the high-security Diaoyutai State Guesthouse.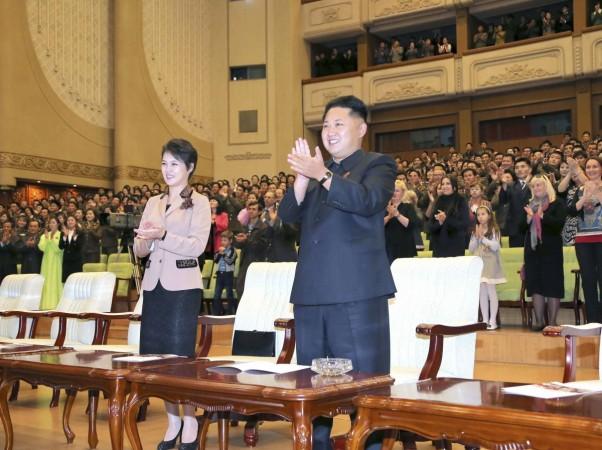 On Wednesday, Jinping said that Jong Un had pledged to denuclearize the Korean peninsula and in turn, China would maintain its friendship with the reclusive nation.