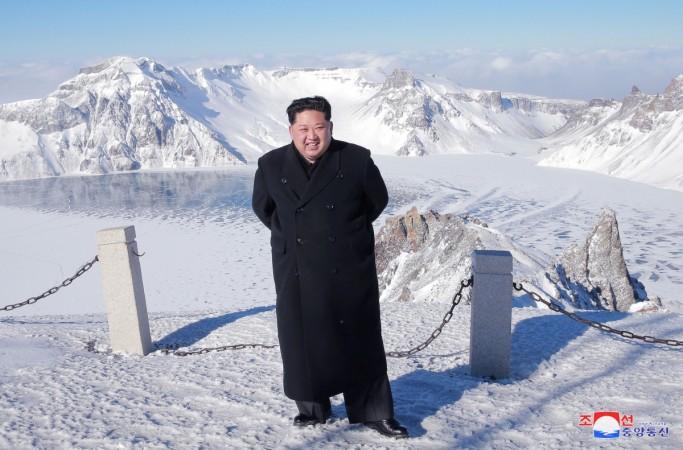 The fact that North Korean leader Kim Jong Un loves luxury is not something unheard of. While his indulgences like designer cigarettes are often spoken about, it is now being said that his love for grandeur goes way beyond that.
South Korean lawmaker Yoon Sang-hyun has said that Jong Un has spent over $4 billion on importing luxury goods from China since he assumed office as the leader of North Korea in 2011. The South Korean MP said that he got to know of the figures after he analysed a Chinese data.
All the items that were imported on Jong Un's ordered were reportedly used by him and his family or were presented as gifts to the elite.
"Kim has bought lavish items from China and other places like a seaplane for not only his own family, and also expensive musical instruments, high-quality TVs, sedans, liquor, watches and fur as gifts for the elites who prop up his regime," Sang-hyun said in a statement.
The most lavish spends were reportedly made in the year 2014, racking up a bill of $800 million. Just in 2017, Pyongyang is said to have shelled out $640.8 million on luxury goods and the amount totalled to $4 billion between 2012 and 2017.
Of these $4 billion, $2 billion was spent on electronics, $1.4 billion on luxury cars, $165 million on liquor, $147 million on optical equipment, $52.5 million on perfumes and cosmetics, and $49 million on watches, reported Chosun Ilbo.
Not just that, Jong Un also bought leather goods ($48 million), fur coats ($47 million), upholstery ($37.6 million), boats ($36 million), musical instruments ($12.4 million) and jewellery ($7.11 million).
Speaking of the huge amount of money spent on luxury, Sang-hyun said that the amount could have been extremely crucial in the development of Pyongyang, if allocated properly. He also added that it could have bought about 1.65 million tons of rice, which was huge specially at a time when the reclusive nation was hit by numerous sanctions.
Jong Un's love for luxury became a hot topic of discussing even during his historic meet with US president Donald Trump on June 12. Jong Un had demanded that he be accommodated at the iconic Fullerton Hotel's presidential suite, which costs a whopping $6,000 a night.
Fullerton Hotel's presidential suite comes with living and dining facilities that extends out to a glass-enclosed verandah. It features an exquisite piano and also has a private elevator, and a well-stocked study. The suite has a walk-in wardrobe, round-the-clock personalised service, a complimentary daily Champagne breakfast, afternoon tea, evening canapés and cocktails, according to the hotel's site, and if that isn't enough, the bathroom features Bottega Veneta bath accessories.
Apart from these facilities, the suite also comes with standard amenities such as internet connectivity, digital city guide, a selection of pillows, minibar and individual temperature control to name a few.