Killed in the intergang rivalry among terror groups last month in Pakistan, the National Investigation Agency (NIA) on Saturday attached properties of a Hizbul Mujahideen (HM) terrorist in north Kashmir Kupwara district.
The properties of Bashir Ahmad Peer, a resident of the Babarpora area of Kralpora in the north Kashmir district, were attached by the agency as part of the action against the terrorists operating from Pakistan.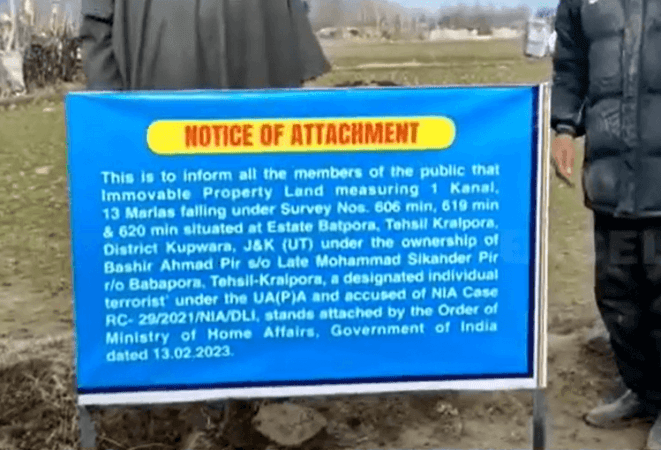 The NIA attached two land plots at Baghpora and Panzgam areas, measuring over three kanals belonging to Peer alias Imtiyaz Alam.
Reports said that with the help of Jammu and Kashmir Police and CRPF, sleuths of the NIA attached the immovable property of Bashir Ahmad Peer.
Peer was killed in intergang rivalry among terror groups
One of the dreaded terrorists of the Hizbul Mujahideen terror outfit Peer alias Imtiyaz Alamd was killed by a rival group in Rawalpindi of Pakistan on February 20.
Peer alias Imtiyaz Alam alias Haji, originally belonging to the Babarpora area in Jammu and Kashmir's Kupwara district was living in Rawalpindi, Pakistan.
Reports said that Peer was killed by terrorists of rival groups as differences cropped up among different terror outfits on various issues including funds. Some reports suggested that Peer was killed at the behest of Pakistan's intelligence agency ISI.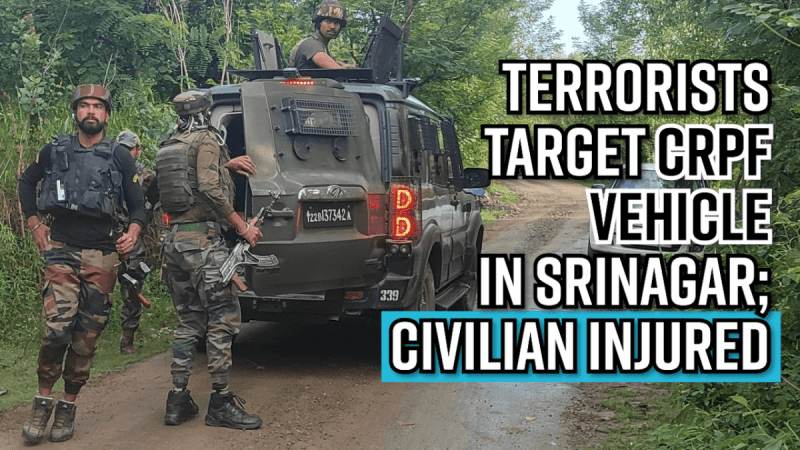 Bashir Ahmad Peer was ranked among the top five terrorists of Hizbul Mujahideen, the largest organization of Kashmiri terrorists operating in Jammu and Kashmir. Pakistan-based Mohammad Yusuf Shah alias Syed Salahuddin is the head of the Hizbul Mujahideen.
Imtiaz's real name is Bashir Ahmed Peer. He was operating in Jammu and Kashmir under the code names of Haji Pir and Imtiaz. Originally from the Kupwara district in North Kashmir, Imtiaz was living in Rawalpindi (Pakistan) for the last few years.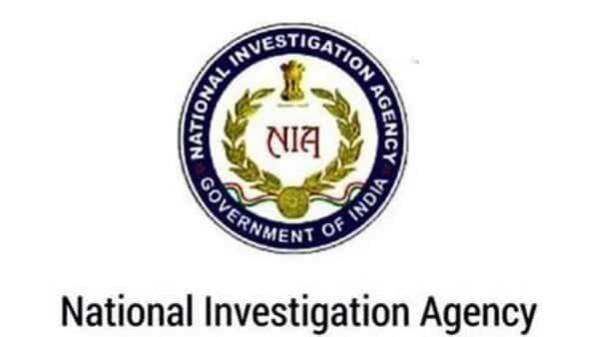 Properties of three terrorists attached in three days
Continuing offensive against terrorists operating from Pakistan and Pakistan-occupied Jammu and Kashmir (PoJK) the NIA attached properties of three self-styled commanders during the last three days.
Today's action of NIA follows the attaching of a Srinagar-based property of the founder and self-styled chief commander of the Al-Umar Mujahideen, Mushtaq Zargar alias 'Latram', on Thursday, and the attachment of property of The Resistance Front (TRF) operative Basit Ahmad Reshi in Baramulla district on Friday.