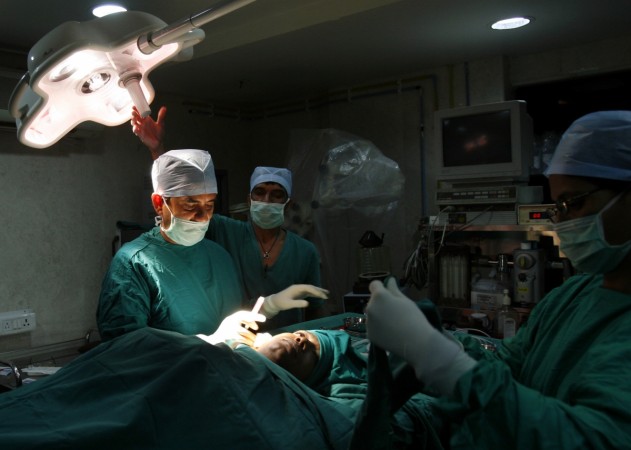 A woman in Nashik got a new lease of life after she received a kidney from a brain-dead police officer from Pune on Wednesday. The Nashik Police cleared all the traffic snarls and escorted the ambulance, which reached Rishikesh Hospital in the city on Wednesday morning, the Times of India reported.
"A deputy commissioner of police from Pune with B+ve blood group admitted at Ruby hospital in Pune was declared brain dead by the doctors. Through counselling, the relatives were convinced to donate the deceased's organs on Tuesday afternoon," Bhausaheb Morey, the Director of Rishikesh Hospital, was quoted by TOI as saying.
He said that after the consent from the police officer's family, the doctors harvested the kidney, liver and eyes. The hospital later received a query about a kidney with matching blood group for the wife of a policeman, who was admitted in the Nashik hospital.
Since the kidney has a longer shelf-life than other vital organs, it could be transported over the four-hour long journey to Nashik. The Nashik Police was meanwhile alerted to clear the traffic on the route to ensure fast delivery of the organ to the hospital.
"As the kidney has a longer shelf life, there was no need to create a green corridor for its transportation. The kidney reached the hospital around 10.40 am on Wednesday after travelling for three hours and 40 minutes. The transplant carried on the entire day," Morey was quoted by TOI as saying.
The Nashik Police had earlier attended an organ transport workshop, which proved to be helpful, assistant commissioner of police (traffic) Devdas Patil told TOI.
Mumbai, Nashik and Pune cities of Maharashtra have taken a lead in ensuring successful transportation of harvested organs, thus helping save lives. In April, Mumbai Police and doctors sprung into action to transport a heart across 18 kilometres within 16 minutes through a green corridor, which saved the life of a 62-year-old man who was admitted at Fortis Hospital, Mulund, in the city.
In a green corridor, an ambulance with a police escort can move without any traffic interruptions. Usually a traffic-free lane is selected and all the signals along the route are kept green.
---