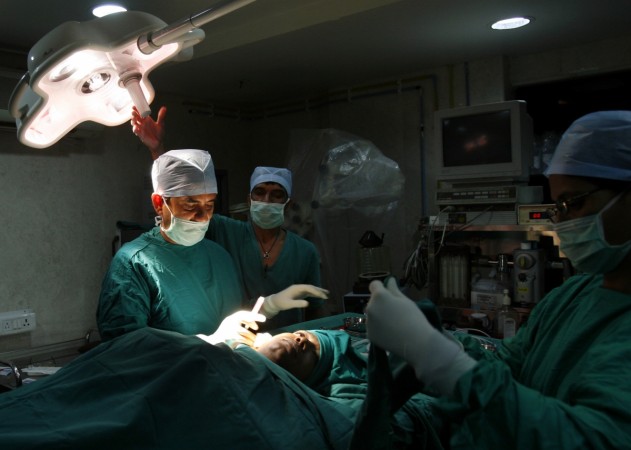 Mumbai Police and doctors sprung into action on Wednesday night to transport a heart across 18 kilometres within 16 minutes through a green corridor, which saved the life of a 62-year-old man who was admitted to the Fortis Hospital, Mulund, in the city.
In a green corridor, an ambulance with a police escort can move without any traffic interruptions. Usually a traffic-free lane is selected and all the signals along the route are kept green.
The patient, suffering from Dilated cardiomyopathy (a condition in which the heart's ability to pump blood weakens due to enlargement of the left ventricle), had been waiting for a donor heart for over a month at the hospital. He got a new lease of life after the much-awaited heart came from a 50-year-old woman who was also admitted to Fortis Hospital, Mulund, and was declared bread dead.
As soon as the kin of the dead patient expressed their desire to donate her organs, doctors immediately moved her to the organ retrieval centre at MGM Hospital, Vashi, where her heart and liver were harvested, according to an official statement released by Fortis Hospital on Thursday. The heart transplantation process began after Anvay Mulay, the head of the cardiac transplant team at Fortis Hospital, Mulund, retrieved the heart from the donor. The donated heart was then carried back to the hospital, situated 16 kilometres away from the organ donation site. The swift action by the Mumbai Police and traffic police ensured that the distance was covered in the shortest possible time.
Although a harvested human heart can be kept restored for four hours, doctors recommend that the organ should be transplanted as soon as possible to ensure the success of the transplant. The heart was moved out of MGM Hospital, Vashi at 12.20 a.m and carried along the pre-decided route through Thane-Belapur Road-Airoli Junction to reach Fortis Hospital, Mulund at 12.36 a.m.
Anvay Mulay later conducted the transplant surgery on the recipient. As per the hospital authorities, this was the second heart transplant conducted at Fortis Mulund Hospital within 48 hours. Mulay said this case represents a unique example of how community-led efforts can help people who suffer from end-stage heart failures breathe new life. He also said it is encouraging to see more people in India coming forward for organ donation.
"Such success stories encourage more end-stage cardiac failure patients to come forth and seek aid. Need of the hour is to bring communities together to help drive the cause of Organ Donation. While we progress on our endeavour to save and enrich lives, the boy we lost to unavailability of heart a few weeks ago, will not be forgotten," Mulay said.
Mumbai recorded its first heart transplant after a gap of 47 years on Aug. 3, 2015 at Fortis Mulund Hospital, the Times of India reported.