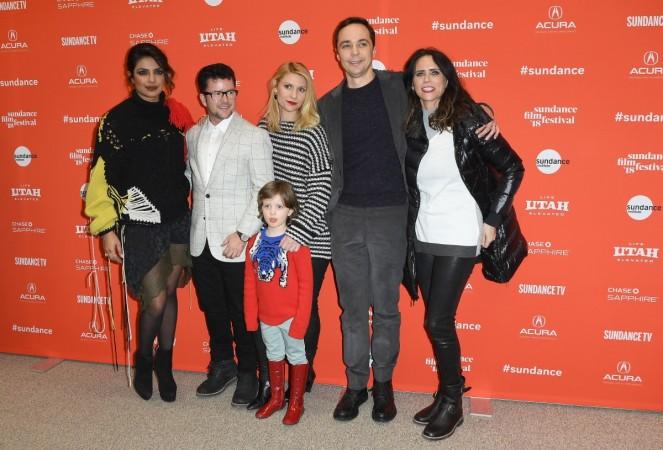 Based on Daniel Pearle's celebrated Lincoln Center play of the same name, A Kid Like Jake is the story of a 4-year-old Jake Wheeler (Leo James Davis) who is not like other kids.
Also read: Leaked: Priyanka Chopra's first-look from A Kid Like Jake revealed and she looks stunning
The story follows Alex (Claire Danes) and Greg Wheeler (Jim Parsons) who have high hopes for their son Jake, a bright and precocious four-year-old who happens to prefer Cinderella to GI Joe. On the eve of the admissions cycle for New York City kindergartens and since the parents' can't afford private school tuition, Judy (Octavia Spencer), the director of Jake's preschool, encourages them to accentuate Jake's "gender variant" expression to help him stand out and try and get a scholarship.
As they navigate their roles as parents, a rift grows between them, one that forces them to confront their own concerns about what's best for Jake, and each other.
Since the movie was selected for screening at the Sundance Film Festival this year, a few critics have reviewed the film. Here's what they have said.
Variety
Howard's film is adamantly realistic, which means everyone behaves as politely as possible until hell breaks loose in the final act. The movie doesn't feel like it's going anywhere until it explodes, and the dazzling fireworks don't quite offset its long, seemingly aimless fuse. It's a credible portrait of two good people fumbling with a dilemma: Should Jake be given a label he's yet to request? The script's central irony is that while angry kids are ordered to use their words, adults talk endlessly without ever saying what they mean.
The Hollywood Reporter
Director Silas Howard, trans himself, elicits superb performances not just from the leads but from the crack cast of supports, which includes Octavia Spencer, Priyanka Chopra, Ann Dowd and, in an especially vivid turn as a neurotic patient, Amy Landecker from Transparent, a show for which Howard has directed several episodes. In fact, the deployment of that Transparent house style — with its overlapping dialogue, dodging and weaving camerawork and a milieu that centers around an assortment of lovable-vile boho-bougie characters — makes this feel almost like an East Coast spinoff of Jill Soloway's award-winning series.
IndieWire
Nevertheless, "A Kid Like Jake" certainly takes its time in shaking off the feeling that it's not just a well-intentioned PSA for 21st-century parents. Pearle's script admirably tries to make this story feel much bigger than it ever could on stage, but the movie flounders whenever it tries to pad out the sharp conversation scenes from the original version or provide them with a new context.
Vulture
This is not a film about falling apart, but all the conversations and compromises that hold things together.
It's remarkable how engaging and light on its feet the director and cast are able to keep this subject matter, how much permission he gives them to fuck up and try again.