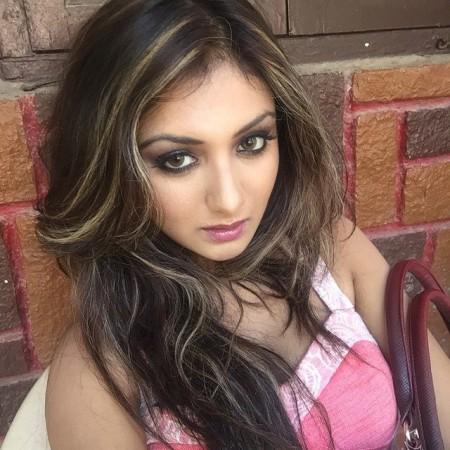 Telugu actress Khushi Mukherjee has denied that molestation charges levelled by her against an under-age hotel employee was a 'publicity stunt' for her debut Bollywood movie "Satta Parivartan".
Khushi Mukherjee, who is shooting in Bhopal, was staying at Hotel Amar Vilas in MP Nagar. A few days ago, she had filed a case against the employee alleging that he molested her.
In her complaint, she had claimed that she was asleep in her room when the boy entered at 3 am and 'touched her inappropriately' after locking the room from inside. The incident reportedly occured on 1 May.
The minor addressed the media outside the police station and refuted her allegations. He said that he was on duty on the sixth floor when he saw the door of her room open. She was completely drunk and lying on the floor. He informed the reception and entered the room to wake her up so that she could go to bed after locking the door.
Later, Abdul Jameer, the manager of the hotel, said Khushi Mukherjee was trying to defame the hotel and gain publicity for her upcoming movie. After watching the controversy on ETV channel, some media houses had reported that her allegation was a cheap publicity gimmick.
Upset by these reports, Khushi Mukherjee took to her Facebook page to clear the air and wrote: "Sorry frnz was away frm fb Actually was very upset by the incident tht hpnd wth me N moreover few media ppl tryin to prove it to b a publicity stunt!! Bt wud luv to thnk whole heartedly to those media who was constantly wth me n supported me wnevr i needed it!!!"
The actress continued: "To all those who think tht models n actresses cud do nethn fr publicity... U think v need publicity so v do these stunts!!!??? Best solution... Stop reacting..covering..n publishing!!! V wud b unsuccessful in motto n wont do it... Ppl read it Gt entertained Ppl publish it Cover it So who need publicity n entertainment V or u???? Plz stop judging Ths cud hv hpnd to ur family as well V r humans b4 models or actresses!!!"
Khushi Mukherjee appeared on ETV channel along with the hotel employee, who allegedly molested her, and slapped him during the TV show. Going a step ahead, she slammed those who called her act a 'publicity stunt'. On her Facebook page, the actress wrote, "Anothr slap on d faces of those who think it was a stunt N i did ths jz fr savin sm money Cheap minds!!!"
She concluded: "Now its tym to teach the general manager n thr staff a lesson They thot m a grl n hence they wud try to assassinate my chrctr N i wl gt suppressed No loosers U were totally wrong!!! I wl fyt tl my last breathe cz i knw m ryt N i hv all d proofs tht wl ruin u up N i wl mk sure tht ur lyf bcums a living hell Peace."