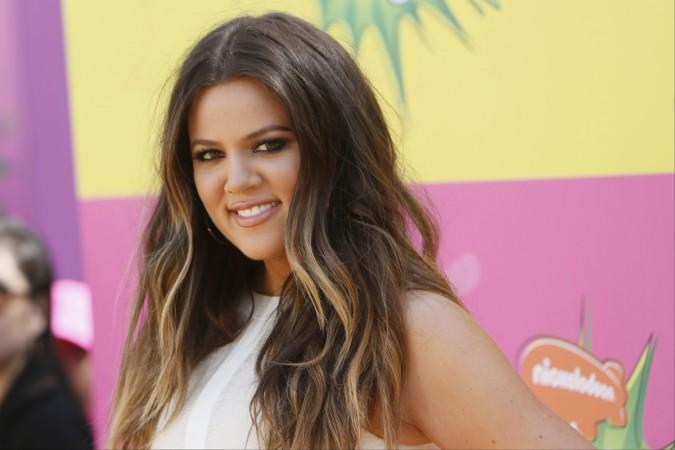 Khloe Kardashian has worked hard to lose the tag of being the fat Kardashian sister, and she has no qualms about showing off her figure now that she's achieved the desired results.
Also read: Game of Thrones Season 7 promo released: Here's everything we know [VIDEO]
A new photoshoot for the new fashion label, Good American jeans, shows the reality star striking a number of sexy poses in a sheer one-piece bodysuit. The bejewelled portion of the bodysuit covered her breasts, thereby preserving her modesty.
The reality star is clearly worried about her new denim line, and Sunday's episode of Keeping Up With the Kardashians has her saying she'll go from being known as the fat sister to the one who failed.
"I feel so nervous," Khloe admitted. "Kylie Jenner sells hundreds of thousands of units in like, what? Three minutes?!"
"I know we're not necessarily competing against each other, but still, I have always been known as the fat sister and now that I'm over that I don't want to be known as the failing sister."
Khloe's ex-husband Lamar Odom recently opened up to Us Magazine about being sober and his marriage to Khloe, saying the reality show star tolerated his drug use. He credited his daughter for helping him get sober.
"My daughter gave me the ultimatum to go. She said, 'Pops, you get help or I won't talk to you.' I think she saw it in my behavior. Coke is a real psychological drug. You can be getting high and feeling great and then on the way down cursing yourself out. So I think it was one of those moments on the way down. This last time I checked into rehab, I was able to stay the whole 30 days and get the most out of it. I learned about addiction and that it's a brain disease. The choices we make when our brain is diseased are involuntary. So it was important and life-changing."