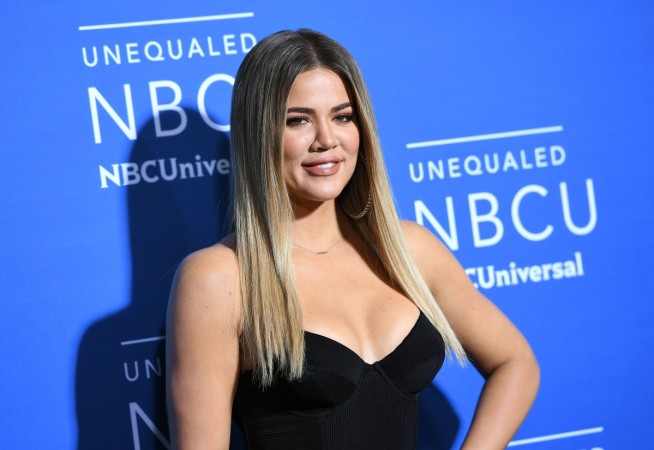 Khloe Kardashian and Tristan Thompson have their own share of ups and downs, but clearly, Turkey Day is not the time for drama. The 'Keeping up with the Kardashians' star took off for Cleveland along with daughter True to spend Thanksgiving Day with her beau, Tristan.
Both Khloe and Tristan shared pictures of their Thanksgiving Day celebrations as a family on Instagram.
While Khloe shared a beautiful picture of her baby girl at an elegant table setting, Tristan posted a picture together with his girls.
The equation between Khloe and Tristan definitely seems to have improved since the major cheating scandal that took place around the arrival of their daughter, True.
It was previously reported that despite the cheating, Kris Kardashian advised daughter Khloe to stay with Tristan and work things out. A source had revealed to HollywoodLife, "Kris knows how difficult it is to be a single mom, even when you have a ton of money and a huge family around you, and she really believes Tristan deserves a second chance. At first, Kris was furious at Tristan, but after talking to him she truly believes that he's sorry, and she believes he genuinely regrets what he did."
Besides believing that Tristan deserves a second chance, Kris has also been comparing him with Khloe's former husband, Lamar Odom and the relationship she shared with him. "Kris loves Tristan, and she thinks he's great for Khloe," the source continued. "After watching what Lamar put her through, Tristan was a breath of fresh air, and sure he messed up, but it was pretty minor in comparison. Kris really wants to see Khloe settled down and happy, so she's encouraging her to not give up on Tristan just yet, for the sake of True, if nothing else."
Since Tristan could not spend Thanksgiving with the rest of the Kardashian clan in Los Angeles, Khloe didn't hesitate to take her daughter and set out for Cleveland so that the three of them could spend the holiday as a family. An insider revealed to HollywoodLife that Khloe bit the bullet and decided to head out to Cleveland. "Khloe has agreed to sacrifice going home to California to be with the rest of her family. That way, at least Tristan, she and True can all be together."