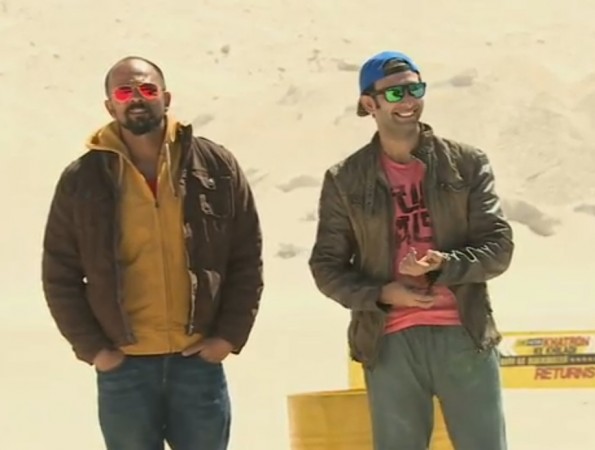 Rohit Shetty, the host of "Khatron Ke Khiladi 6", introduced contestant Rashmi Desai's husband Nandish Sandhu as the wild card on the seventh episode of Colors' stunt show on Saturday.
While explaining the rules to the participants in the seventh episode, Rohit Shetty surprised all the contestants by introducing a new twist in their journey. He brought Nandish Sandhu as the wild card on the show. The 'Uttran' star will not just be the guest, he will also take up the challenges of different stunts.
"I have entered the show because I love playing with Khatara (danger). The happy news for me is that this show features my wife Rashmi with me. We have come here to play a game and we will also compete with each other. It will be interesting to see who will go ahead and whose journey will end," Nandish Sandhu said, while talking about his entry into the show 'Khatron Ke Khiladi 6'.
All the contestants have lived on the show for three weeks, fighting tooth and nail to win one task after another. Nandish won't be given any special treatment, said Rohit Shetty. In a bid to make things fair between him and other contenders, the host made him perform two stunts for that day.
Nandish Sandhu performed the first stunt with another contestant Meiyang Chang. In this stunt a vehicle dragged the two through the barren lands with the help of a harness. "I will not call it quits until my hands are broken. Hook or crook, I have to win this stunt because I am the one," Nandish said while preparing for the stunt.
Nandish Sandhu was successful in beating Meiyang Chang and winning the stunt. In the next stunt, he performed another act with his wife Rashmi. The couple was locked in a tumbling box which rotates upside down while one puts a particular kind of a living creature one by one in the same box.
At the end of the episode, Sana Khan, Rashmi Desai and the other contestants present Nandish Sandhu an animal as a gift from Rohit Shetty. He was seen taking it to his room.