When Khaleel Ahmed was plucked out of the blue for the Asia Cup, a move that did not go down well with many. The Indian management wanted to have a left-arm seamer as an option leading into the World Cup and after a slightly sluggish start, the young man seems to have found his groove.
He has got the pace and the ability to move the ball off the seam and this has certainly got the management excited. He was at his best in the final few matches of the ODIs, and now has been decent with his hostility and skills in the ongoing T20I series. One thing that really stands out as far as Khaleel is concerned is his attitude and the great self-belief which exudes when he bowls and the celebrations which follow.
'Was reading the pitch when we were batting'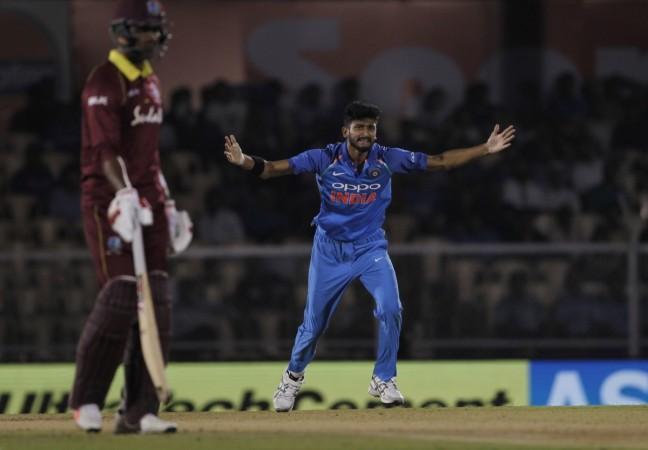 "Those celebrations come because I am extremely excited as I am representing my country," he said at the end of the second T20I match in Lucknow.
Khaleel gave away 30 runs in this four overs and got rid of the top order by being accurate and hitting the right spots. He conceded that he was reading the surface while the hosts were batting and this gave him a good indication where to pitch the ball.
"I was reading the pitch when we were batting. I had more responsibility today as I was bowling with the new ball. I am working on my bowling arm as well as on my non-bowling arm with Bharat sir in the practice sessions," he said.
It is this attitude which has got everyone excited. Earlier Virat Kohli and now Rohit Sharma has reserved special praise for the young man as they believe that he has the promise to play for a long time.
"Khaleel is a different bowler with the new ball as it gives him more confidence. He looks to swing the ball and he has taken up that challenge well. It's only helping the team when someone like Khaleel bowls in such a manner and takes wickets up front," Rohit said.