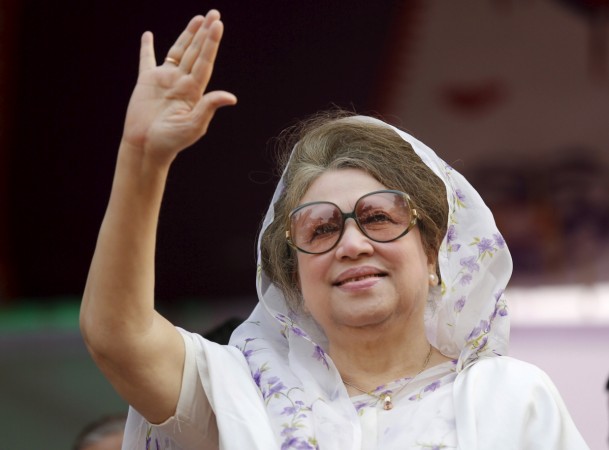 A group of doctors constituted by Bangabandhu Sheikh Mujib Medical University (BSMMU) visited Bangladesh Nationalist (BNP) chief Khaleda Zia at the Dhaka Central Jail on Saturday, September 15.
The 73-year-old former Prime Minister of Bangladesh complained of illness and that she was losing sensation in her limbs.
The medical team, comprising of five doctors, entered the jail at 3:45 pm and left at 4:15 pm on Saturday afternoon, according to the Jailer Mahbubul Islam, reports The Hindu.
Zia is currently under trial in a makeshift courtroom inside a prison where she is the only inmate, according to reports. She attended a hearing last week in a wheelchair saying that she felt extremely ill and was losing sensation in her hand and a leg.
Bangabandhu Sheikh Mujib Medical University (BSMMU) received a letter on Thursday from the Dhaka Central Jail and a medical board was convened to address the issue.
She is already serving a five-year prison sentence for corruption. She was found guilty of embezzling money from an orphanage. While she received a bail in May, Zia is fighting other corruption charges.
BNP party members feel that Zia might not receive proper medical care since the medical board comprised of 'pro-ruling' doctors, according to Dhaka Tribune.
"We do not think our leader [Khaleda] will get proper treatment by the pro-ruling party doctors. We cannot trust it...We still demand that a new medical board include our leader's personal physicians so that her proper treatment is ensured—as she is very sick," according to a statement made while addressing a press conference at BNP's Naya Paltan central office on Sunday.
He also added that the party members were frustrated that the doctors in the five-member team were government physicians.