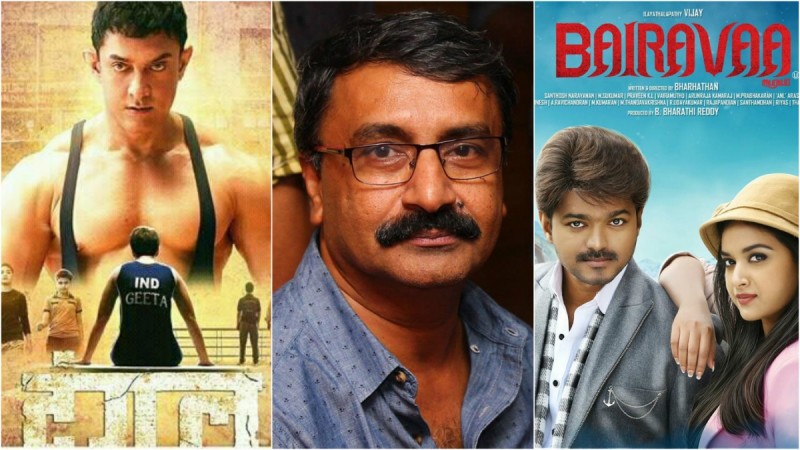 The Malayalam entertainment industry's huge loss has become a major gain for other language movies in Kerala, especially the recently released big-budget Hindi and Tamil films.
Also read: A class theatres to be closed from January 12
Due to the ongoing tiff between the Kerala Film Exhibitors Federation (KFRF) and Kerala Film Producers Association (KFPA), no major Malayalam movies have released after Nadhirshah's comedy entertainer Kattappanayile Hrithik Roshan. While Kaadu Pokkunna Neram and God Say did see a release, it was in a limited number of screens. However, the strike hasn't really affected any other language films, as is evident from the record collection they have earned from the Kerala box office.
In the wake of the crisis faced by Mollywood, veteran filmmaker VK Prakash (VKP), who bagged the National Film Award for his debut movie Punaradhivasam in 2000, has now requested movie-goers not to watch other language films until and unless the theatre strike is resolved.
If any one love malayalam cinema... they shdnt watch other language films in this situation... until strike resolved...pls consider this as love to our cinema... my humble openion [sic]
While a majority of the netizens have supported the statement of VKP, there are a few others, who wonder why should the makers of other language movies suffer due to the bad situation created by people in Kerala?
"I truly agree with VKP..... We should stand together and show strength," comments a social media user named Sindhu Nair, while another netizen Rajeev Gopal writes: "Not a good thought. I dont agree. Why should other movies suffer."
Recently, veteran filmmaker Sathyan Anthikad had also reacted to the theatre strike issue in the state and warned that the "business attitude" of a few people will result in people losing interest in watching movies.
Being the solo release during the Christmas season, Aamir Khan's sports biopic Dangal has been performing well at the Kerala box office garnering tremendous response from the audience. Even Ilayathalapathy Vijay's latest outing Bairavaa has been released in multiplexes, government-owned screens and B and C theatres. The Bollywood romantic entertainer OK Jaanu, which is the Hindi remake of Dulquer Salmaan and Nithya Menen's blockbuster OK Kanmani, is also set to rock the box office in Kerala from January 13. After the recent board meeting of the Mollywood associations, Exhibitors Federation had announced the shut down of A class theatres from January 12 as the producers association is not ready to equally share the profit of the movies' earning.