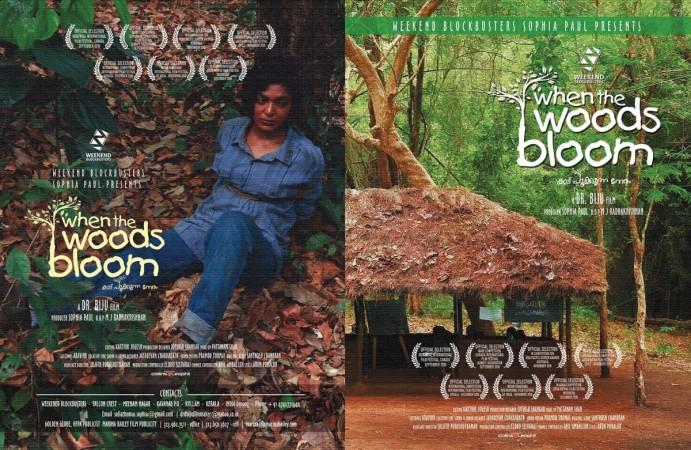 National Film Award winning director Dr Biju, known for his off-beat movies, is all set to release his latest Malayalam movie Kaadu Pookunna Neram, despite the ongoing theatre strike in Kerala. The movie, with Indrajith Sukumaran and Rima Kallingal in lead roles, will be hitting as many as 30 screens in Kerala, including government-run theatres and multiplexes, which are not participating in the strike, on Friday, January 6.
Watch Kaadu Pookunna Neram trailer
Kaadu Pookunna Neram will be the only Malayalam film released amid the ongoing tiff between the producers and exhibitors association in Mollywood. Four big-budget Malayalam movies, including Munthirivallikal Thalirkkumbol, Jomonte Suviseshangal, Ezra and Fukri, have postponed their release date owing to the strike. Incidentally, it will be the first Malayalam movie to be released in 2017.
In an exclusive conversation with International Business Times India, Dr Biju has opened up on why he has decided to release the film despite the strike. "The strike is unlikely to have any effect on the release of Kaadu Pookkunna Neram. The strike will leave a massive impact on the industry despite the hard work and the efforts put in by film makers and their crew."
Bankrolled by Sophia Paul under the banner of Weekend Blockbusters, Kaadu Pookunna Neram has been doing well in festival circuits, both national and international. Shot mainly in the Western Ghats, the movie tells the story of a policeman (Indrajith) who falls into a trap set by Maoists after being send to capture their chief (Rima).
Indrans, Irshad and Prakash Bare play pivotal roles in the movie. While MJ Radhakrishnan cranked the camera, Karthik Jogesh did the editing. Jayadevan Chakkadath and Pramod Thomas handled sound designing and sound mixing, respectively.
Check theatre list of Kaadu Pookunna Neram here: