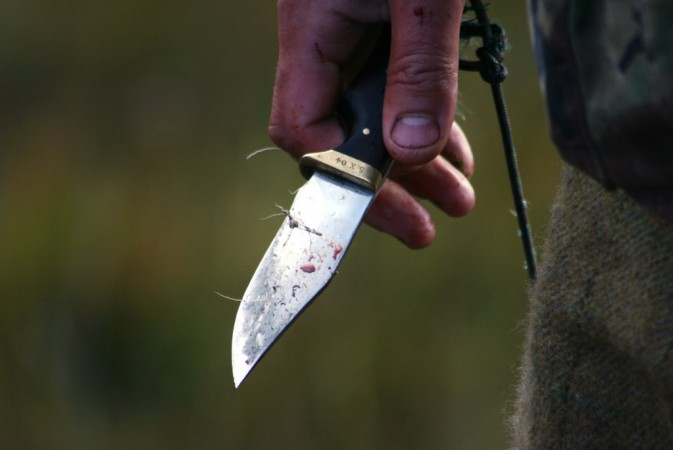 A principal sessions court in Kerala on Monday awarded the death penalty — which is usually reserved for the rarest-of-the-rare offences in India — to a software engineer for two murders in Thiruvananthapuram's Attingal area, while his paramour was given two life terms. Nino Mathew, the main accused, and Anu Shanthi, the second accused, were convicted on Friday of the 2014 murders of Shanthi's mother-in-law Vijayamma, a 57-year-old retired government officer, and Shanthi's four-year-old daughter Swastika.
The death penalty, which is handed down in the rarest-of-the-rare cases in India, was awarded to 95 people in 2014, according to a National Crime Records Bureau report. Murder convicts are handed death penalties when the case is rarest-of-the-rare — a situation where the court decides that the life term is not enough punishment for the crimes committed, Hindustan Times reported.
Lovers Mathew and Shanthi — also colleagues at a software firm in Thiruvananthapuram — had tried to kill Shanthi's husband Lijeesh as well. In fact, a Manorama Online report said Mathew had actually waited for half an hour at Shanthi's house after committing the murders, because Lijeesh was not at home. He tried to kill him when he returned, but but Lijeesh escaped the murder attempt, raised an alarm and gathered his neighbours.
The crimes had followed Lijeesh accusing Shanthi of having an extramarital affair, according to a News Minute report.
The ensuing police investigation had reportedly led to the recovery of the murder weapons and gold jewellery stolen from the Shanthi's household from Mathew's home. He had attempted to make the incident look like a robbery attempt, the News Minute reported. The police apparently solved the case in 24 hours.
The duo was then charged under Sections 120B (conspiracy), 302 (murder), 307 (attempt to murder), 449 (criminal trespassing), 201 (destruction of evidence) and 380 (theft) of Indian Penal Code, and Section 67A (publishing or transmitting material containing sexually explicit content) of the Information Technology Act, according to the Manorama Online report.
The prosecution had sought death penalty for both the accused, the murders a rarest-of-the-rare case.
Another Manorama Online report quoted Judge V Shircy as saying while pronouncing the quantum of punishment that Anu Shanthi "was an insult to motherhood." However, she reportedly escaped the noose because she was not directly involved in the murders, also because she was a woman, and because of her health condition. Her two life terms will reportedly run concurrently.
The verdict was given after analysing nine witnesses, 85 exhibits and 41 material objects, said the News Minute report.