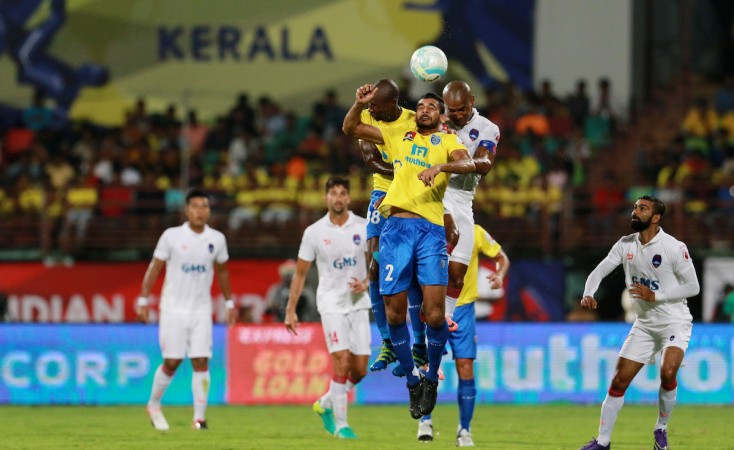 The Jawaharlal Nehru Stadium in Kochi has received a green signal from FIFA to be one of the hosts for the 2017 U-17 World Cup, the All India Football Federation (AIFF) confirmed on Wednesday. A FIFA delegation is currently making the final round of inspection of the shortlisted venues for the mega football event to be held across India.
The Kerala stadium is officially confirmed as the first venue for the tournament, scheduled for a September start next year.
The 23-member delegation comprising experts from FIFA and the Local Organising Committee (LOC) also visited several training grounds in Kochi - Parade Ground, Fort Kochi Veli Football Ground, Maharajas College Ground and Government Boys High School Panampilly Nagar - besides the JLN Stadium, which currently hosts the home games of Kerala Blasters in Indian Super League 2016.
"Based on what we have seen and based on all the works we have done with the Government of Kerala, with the Kerala Football Association, with all the different stakeholders here in Kochi, we are extremely pleased to announce that Kochi has been ratified as a venue for FIFA U-17 World Cup. Congratulations!" 2017 U-17 World Cup Tournament Director Javier Ceppi said on Wednesday.
Being conferred the official status as the host doesn't mean the work has ended. The delegation now wants the Kerala government to do the needful and make every effort possible to host the matches with flying colours.
According to sources, apart from some league matches, the JLN Stadium in Kochi will also host a knockout clash.
"There are a few things that need to be completed, few things that need to be done. We would keep monitoring closely, would closely work with the Government of Kerala to make sure that all the readiness is there and all the compliance is there for the World Cup," Ceppi continued.
"The onus is now on the state government to complete all works on those sites before end of March 2017," he added.