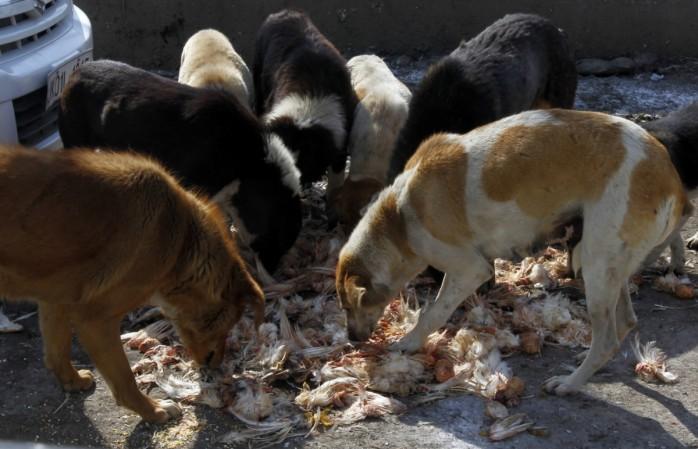 The Kerala government has formulated a policy to control the growing stray dog menace in the state.
Kerala stray dog attack: 90-year-old dies in hospital after attack by pack of dogs at his house; netizens react to gory incident
The Left Front government on Monday told the Supreme Court that it has decided to open 'rehabilitation zoos' for stray dogs in all 14 districts. Speaking on behalf of the state, Senior Advocate V Giri told a bench of Justices Dipak Misra and M M Shantanagoudar that the government has now framed a policy for this.
The said policy requires each district panchayat to acquire 2-3 acres of agricultural land. "The land will be fenced to create stray dog rehabilitation zoos," Giri was quoted as saying by the Times of India.
NGOs disapprove of the move
However, the Centre, the Animal Welfare Board, and NGOs are against the establishment of Dog zoos as they feel that Animal Birth Control (ABC) methods like sterilising the canines will yield a better result. But the state has refused to acknowledge the centre's rule. It has said that they have the jurisdiction and power to take a policy decision to create dog zoos.
Last year on September 15 the bench had said that it would decide the legal framework suited for the purpose of curbing the increase in the number of stray dogs. Meanwhile, it had asked the state to come up with measures to protect the people from the dogs.
Back then the apex court was informed that HCs of Kerala, Delhi, Uttarakhand, Himachal Pradesh and Allahabad had ruled in favour of implementation of ABC Rules while only Karnataka and Bombay high courts had held that local laws would prevail over the central law.
Meanwhile, most of the dog bite victims have not received any compensation from the Kerala government.
Advocate Gaurav Agrawal informed the top court that despite setting up the Sree Jagan Committee to benefit the dog bite victims, not many have received the financial aid.
According to a TOI report, stray dogs in Kerala have attacked 1.16 lakh people and killed 20 since April last year.