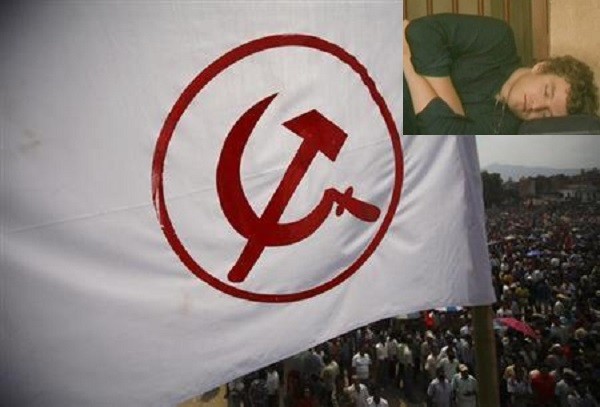 Several activists in Kerala have come out in support of the 24-year-old student leader from Geneva, who was arrested earlier this week on charges of being a Maoist sympathiser.
While the charges against Jonathan, whose last name still remains to be verified, are still being investigated; the Indian judicial court has sentenced him to 14-day judicial custody.
Meanwhile, the local activists in Thrissur, where Jonathan was arrested, have started campaigning against the police and have demanded immediate release of the foreign national.
A local political group - Committee for the Release of Political Prisoners - in an official statement stated that the arrest of the Swiss citizen, is "highly discriminative and with ulterior motive."
The group also alleged that the Kerala police is "fabricating canards" that Jonathan has links with Maoists.
The Kerala Police arrested Jonathan, after he attended a memorial service held in honour of a local Maoist, who had died while handling bombs in a Maoist rebel held area in Andhra Pradesh.
The organisers of the memorial service have debunked the police claims as "lies."
"There is no truth to the allegations. They (police) claim that he has come all the way from Geneva to participate in Maoists meetings. He addressed local activists or sang Communist songs. It's all a lie," MN Ravunni, one of the organisers, told IBTimes IN.
"It is true, he interacted with us, but that was after the event got over. He read about the event in a newspaper and hence attended it out of curiosity," Ravunni added.
The local activists now want to send in a petition to the Swiss government to intercede on behalf of Jonathan with the Indian government.
Police arrested Jonathan on Tuesday over suspicions of being a Maoist sympathiser and at present have charged him under the Foreigners Act, Section 14(b), which pertains to violation of visa conditions.
The police investigators, however, claim that Jonathan has not been cooperative in the interrogations.
"We have cross-checked his travel details in India. He had travelled to Mumbai, Bangalore, Mysore and Bandipore before coming to Kerala. If his intention is righteous, why is he reluctant to respond in English, and why is (he) not cooperating with the probe. It is intriguing," Deputy Superintendent of Police PA Varghese told New Indian Express.
The Communist Party of India (Maoist) is an ultra-leftist communist party in India, which aims to overthrow the government of India through people's war. In the decades-long violent movement, thousands of people, mostly government officials and police personnel, have been killed by the rebel group.