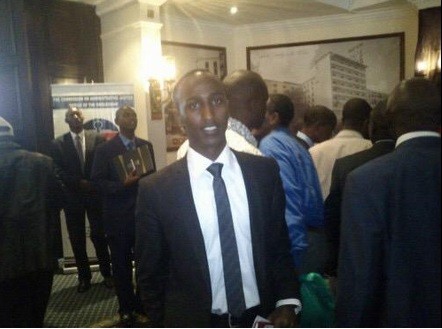 One of the gunmen who killed 148 people in Kenya's Garissa University last Thursday, who has been identified as the son of a government official, had harboured ambitions of joining the Islamic State.
Twenty four-year-old Mohammed Abdirahim Abdullahi, son of the chief of a district in Mandera County, was a former law student at the University of Nairobi, before he dropped out to join the Al-Shabaab terror outfit.
He was identified after a photo of his body was paraded by officials in Garissa and was shared on social media.
Journalist Yassin Juma said in his blog that Abdirahim had initially wanted to join the Isis in the Middle East, but because he did not have a passport, he joined Al-Shabaab instead, according to Kenya's Daily Nation.
Known among classmates as a smart student and a sharp dresser, Abdirahim had left home last year, and never revealed his location to his parents, who reportedly considered him to be dead.
"The family is Muslim, but Abdirahim criticized them about how they behaved and worshipped. At first, the parents thought he was just being a typical teenager, until he disappeared," The Wall Street Journal quoted Interior Ministry spokesman Mwenda Njoka as saying.
Abdirahim is said to have been radicalised while studying at Wamy High School, and a classmate from the school has reportedly joined the Islamic State.
Another friend from the same school joined Abdirahim in the Al-Shabaab group.
Abdirahim was known among acquaintances to be a 'rational', 'well-spoken' student.
"His arguments were very rational. Even in class, he was very rational. That's why I'm surprised he could have been radicalised," Dedan Wachira, a schoolmate, told Nation.