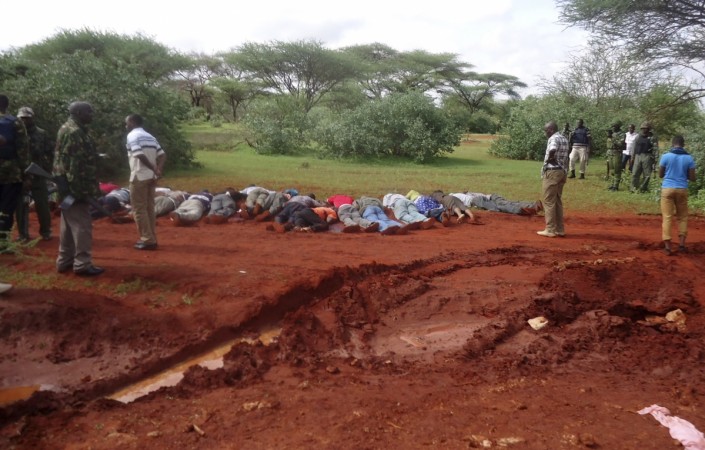 Thirty six non-Muslims have been killed in northern Kenya as al-Shabaab gunmen opened fire at a stone quarry in Mandera early on Tuesday.
The gunmen separated Muslims and non-Muslims among the miners working in the quarry and shot 36 non-Muslims, according to Al Jazeera. Some reports suggest that several of the men were beheaded.
The attack came at 1 am on Tuesday when the workers were asleep in their tents, officials told Daily Nation. Just hours before the attack on the quarry, gunmen had attacked a club in Wajir, shooting one person dead and injuring 13.
The quarry is just 30 km away from the scene of the bus attack last month, in which al-Shabaab militants killed 28 people .
The Somali militant group, which had claimed responsibility for the bus attack, also claimed responsibility for the quarry killings.
On 22 November, a bus was ambushed by al-Shabab militants near the Somali border in which the gunmen asked passengers to recite verses of the Quran and then shot those who could not.
Kenya reportedly launched an offensive against the militants following the attack and claimed to have killed 100 al-Shabaab militants involved in the attack.