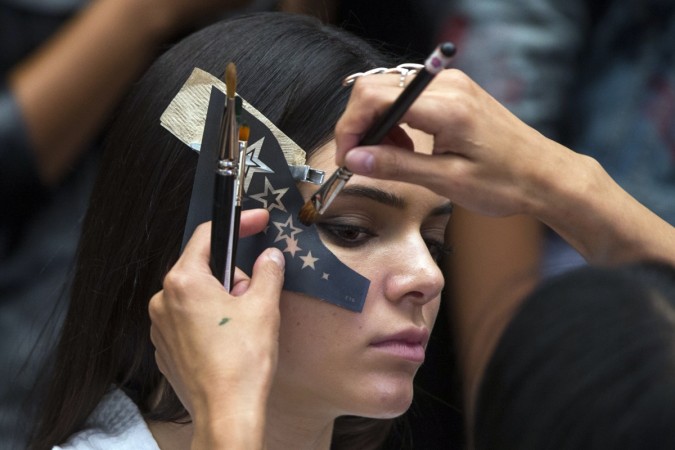 In a bid to make the fashion world take her seriously, Kendall is reportedly distancing herself from the Kardashians and has even banned half-sister Kim Kardashian from attending her fashion shows.
Reports have it that Kendall feels that Kim's presence would draw attention away from her modelling work, and has requested her sister to stay away from her shows.
"She [Kim] called me before and was like, 'hey I was invited to the show, I just wanted to let you know. Do you want me to come?' and I was like, 'no'," Kendall was quoted as saying by The Cut magazine.
While many feel that Kendall had it easy due to her family's reality show, "Keeping Up With the Kardashians," the teen said that what she had has always worked against her.
"I was like, 'You know what? I want to be high fashion. I want to be taken seriously'. People think that this [success] just came to me. But it didn't. What I have has almost worked against me."
"I had to work even harder to get where I wanted because people didn't take me seriously as a model. Because of the TV show," she continued. "I went on castings and some people weren't feeling me because of my name. But it was great when people didn't recognize me. I was like, 'Thank you. Please don't recognize me'."
Despite the snub, Kim is a strong supporter of her sister's career choices, and told the magazine that she realises that the 18-year-old has to work extra hard to prove herself as a model. Kendall made quite a splash at the New York Fashion Week, walking the ramp for a number of big fashion brands, including Diane Von Furstenberg, Marc Jacobs, Donna Karen and Tommy Hilfiger.
Speaking about Kendall's booming career as a model, Kim told LOVE magazine that "she had to work extra hard to gain this respect and to fight for people to see she's serious," reported The Cut.
"Marc Jacobs gave her a real shot and treated her like any other model. He believed in her and opened the door for her. Then Riccardo and Karl gave her a chance and she has proven that she is the real deal. Her hard work paid off, and that makes me so proud."