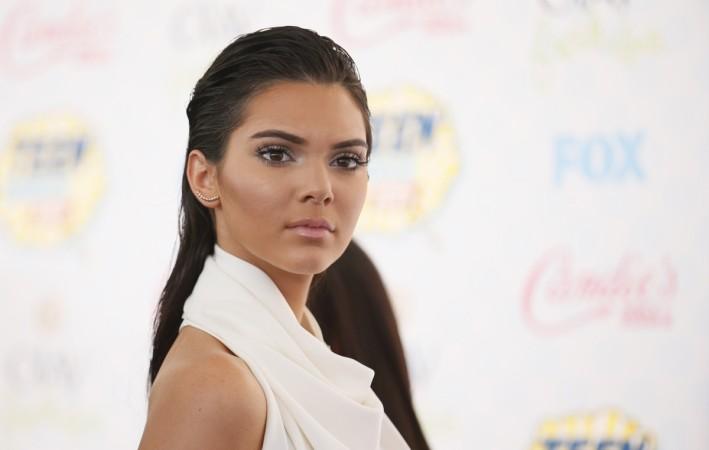 Kendall Jenner has dropped her surname for the sake of her modelling career. The reality star has just embarked on her new journey and it seems she is pushing all the boundaries to make it big in the profession.
However, a slew of theories surfaced after her move. Some suggested that Kendall is embarrassed of her family and hence is dropping her last name. But it is far from the truth.
"She just wants some independence from her family," a source close to the Kardashian-Jenner family told HollywoodLife. "Everyone in the business refers to her on a first-name basis, anyway. Plus, she thinks it's cool! She's always looked up to Twiggy and Giselle, and they're on a first-name basis, too. It's really important to Kendall that she make a name for herself on her own and she feels like dropping her last name helps with that goal."
Kendall has always stressed on the fact that she wants to make a name for herself as a model. She said in one of her previous interviews that she had to work a lot harder to get modelling job because of her last name.
"People didn't want to take a chance on me, I think because I was sort of known. They were a little bit on the fence about it. Some people might think that what I've done before made it easier for me to get jobs, but it was actually a disadvantage. I had to work even harder," she told Teen Vogue.
Kendall is Kris Jenner's daughter and Kim Kardashian's stepsister and is known for appearing on the family's reality show "Keeping Up With The Kardashians". She has already landed various modelling gigs, including a feature in Vogue and Marc Jacob's run away.
The upcoming model shocked many at the Marc Jacobs show by opting for a sheer top that revealed her assets. She had said that the runway show is a big kick to her career and that she loves the energy of New York Fashion scene.
"I love everything about it—like the hair and makeup today, it's incredible. I've never had my eyebrows bleached; I don't even look like myself!" Kendall told In The Gloss.
Kendall Jenner also has her own fashion line, Pac Sun in conjunction with her sister Kylie Jenner.