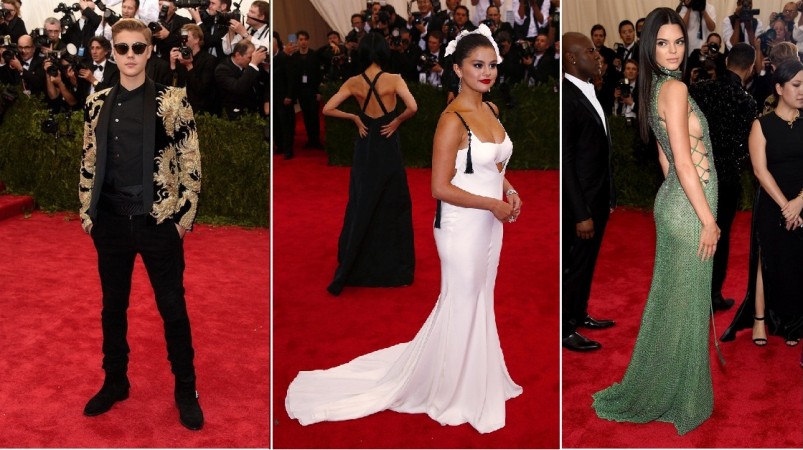 Kendall Jenner might have won round one with Justin Bieber, but Selena Gomez owned round two at Met Gala as the "Baby" crooner couldn't stop gushing about how his ex "looked like a Princess".
But, it didn't go down well with Kendall. The reality TV star wants to take her relationship with the 21-year-old to the next level. According to Hollywood Life, she feels "devastated" that Justin chose the Texas Beauty over her to compliment throughout the night.
"Kendall really likes Justin and in a perfect world, they would be boyfriend and girlfriend," an insider told the website, addeding: "She's not happy that Justin complimented Selena on her looks for the world to hear, but there's nothing she can really do because Justin lives according to his own rules. That's just the way it is."
After being repeatedly body-slammed by critics, Selena stunned everyone at the red carpet in a white Vera Wang outfit. Her former boyfriend couldn't help, but compliment on her stunning looks that night. He even gave a shout-out to one of the cameramen, "Yo, Selena looked gorgeous at the Met Ball," before zooming out of the event [Watch the video here].
Meanwhile, Kendall's mother Kris Jenner has reportedly volunteered to become a mediator between Kendall and Selena and wants them to put their past behind. And even though Selena told Kris that it was difficult for her to see Biebs that night after such a long time, the "Naturally" singer isn't in a hurry to patch things up with her former bestie.
"Kris has even invited Selena over to have coffee with her and Kendall. Selena is always gracious about it, but it hasn't happened and she says it won't happen anytime soon. Selena does not want anything to do with Kendall right now," the source told Hollywood Life.