Kendall Jenner always hits the headlines for all wrong reasons — from Pepsi commercial controversy to the recent Adidas ad. This time, the supermodel is in the news for feuding with Emily Ratajkowski.
Also read: Kylie Jenner to confirm pregnancy soon on Instagram?
The latest issue of a tabloid named Star claims that there was a strife between both the models during last month's Milan Fashion Week show. Both the models walked the runway.
An insider said that the friction between the two was so bad that the pair apparently refused to interact with each other at the event.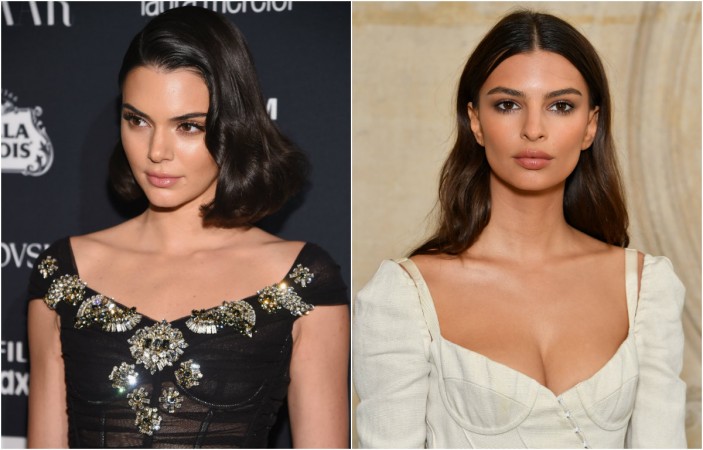 "They can't stand each other. They're always up for the same jobs and have become so competitive," the source said.
"She [Kendall] made a show of hanging out with Gigi Hadid and Hailey Baldwin," but intentionally ignored Ratajkowski. It was a very tense show," the source added.
Not only this, the insider also contended that the duo feels that the other is not good enough to work in high fashion.
While the report comes as a shock to all the fans, Gossip Cop did a little investigation and revealed the truth behind the story after checking it with a representative for Kendall Jenner.
Kendall's rep rubbished all the rumours and said the tabloid's report is absolutely 'false'. The supermodels have no dispute against each other.
It has to be noted that the publication has been busted several times in the past for coming up with fake reports. Star had earlier reported that the Jenner sister and the Hadid sisters are feuding which was completely made up as well.