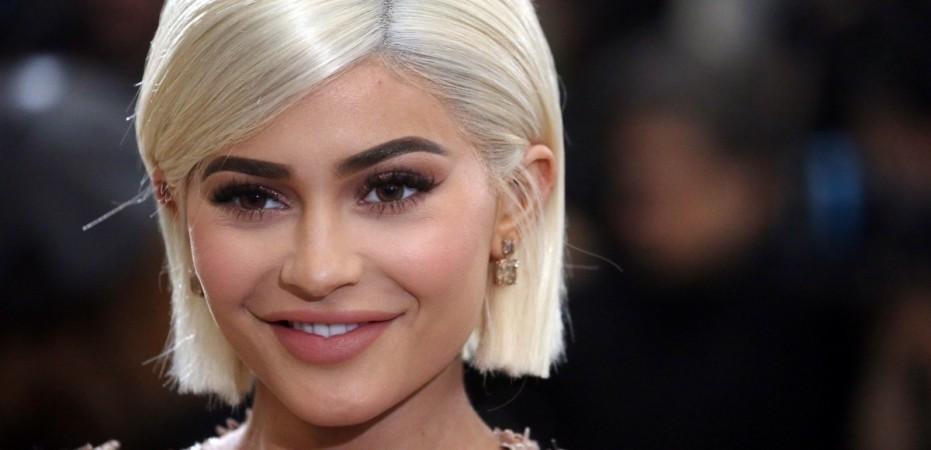 Kendall Jenner accidentally outed her younger sister Kylie as a smoker with an Instagram photo that showed the Lip Kit mogul passing on a cigarette to someone at a party. This caused a lot of negative reactions from her fans, as Kylie is a role model for a number of young women.
One netizen wrote, "smoking cigs is nasty as f--k, get outta here kylie jenner," while another posted: "Just seen Kylie Jenner smoking a cigarette. She's dead to me."
Also read: Bella Thorne leaves nothing to imagination in a sheer black top [PHOTOS]
Besides the smoking photo backlash, Kylie is sure to be upset with ex-boyfriend Tyga taking a dig at her with his new song, Playboy, which he released on Saturday.
"She a superstar, she got it bad for me, if I hang up, she call right back to me," raps Tyga. "You cut her legs off, she crawls right back to me, I call it playboy tenacity."
Kylie and Tyga called it quits sometime in April and although Kim Kardashian revealed there wasn't any drama between them, Tyga has taken a few digs at Kylie since their split.
Kylie is currently dating Travis Scott, and according to a HollywoodLife source, she can see things getting serious between them.
"Kylie has never been more happy or secure than she is with Travis," the insider explained. "She is never worried when Travis gets text messages that he could be sneaking a side piece behind her back the way she was often suspicious of Tyga. She feels like this is her first real, healthy relationship as an adult."
"They are enjoying spending a lot of time together and they are actually learning a lot from each other too," the insider added. "Kylie thinks her and Travis could be together for a long time."