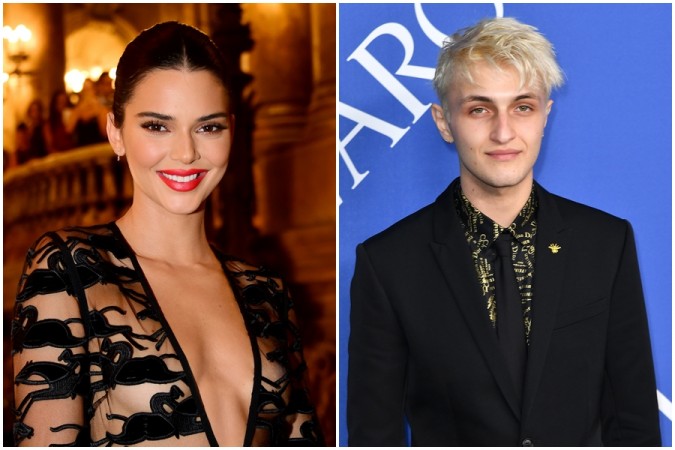 Kendall Jenner is reportedly enjoying her casual dates with Anwar Hadid. Though the 22-year-old reality star is smitten by the 19-year-old model, she is not rushing into a serious relationship.
According to a report in Hollywood Life, Kendall is enjoying Anwar's company. A source said: "Kendall really likes spending time with Anwar because he is so supportive of her career and he isn't putting any pressure on her to commit to a relationship at the moment."
"One of the things Kendall likes most about Anwar is that she feels like she can completely be herself around him and he isn't trying to tie her down. That's really important to Kendall because right now she's mainly focused on her career and she knows Anwar is totally cool with that," the source added.
"Kendall does not see herself following the same path as her sisters in the sense that she's in no rush to have children or start a family. She's just enjoying this time in her life and seeing where things lead," the insider went on.
Kendall and Anwar first sparked romance rumours when they were photographed making out at a CFDA Awards after party in New York City in June. On September 6, Page Six reported that Kendall and Anwar were seen making out again, at a Cipriani Downtown party in Soho with his sisters Bella Hadid and Gigi Hadid nearby. Adding on, the two were all over each other at parties during the recent Paris Fashion Week.
Meanwhile, during an interview with Harpers Bazaar, Jenner said she feels the world is extremely interested in her personal life. She shared: "I'm not marrying anyone. I'm not engaged. There's nothing long-term or serious like that in my life. If I'm not fully, fully in it with someone, why would I make it public to everyone else? If I don't even know what it is, why would I let the world know?"
"I think it's something sacred. It's something between two people, and nobody else's opinion needs to be involved in it. People want to start drama. If I had a boyfriend, people are going to say all this stuff that's probably going to cause us to break up," she added.