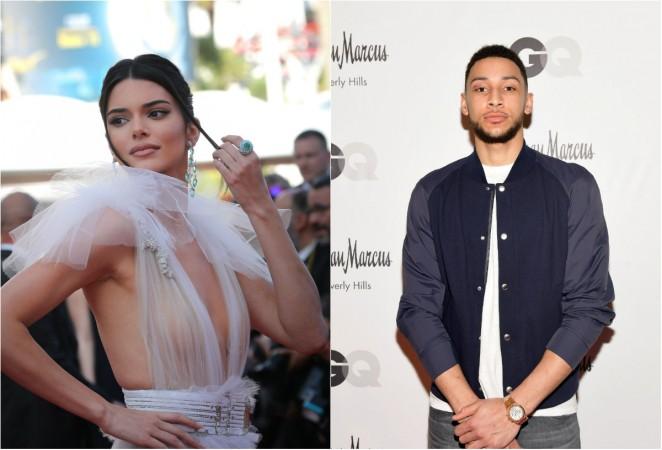 Kendall Jenner's romance with Ben Simmons is reportedly on the rocks. The model and the Philadelphia 76ers player's hectic schedules apparently created distance between them.
According to Hollywood Life, both want to focus on their career at the moment. A source said: "Ben is just as busy as Kendall and their relationship has taken a toll from the lack of hanging out, but it's not to say that it's completely done."
"So rumors of a split are definitely something that might happen in the very near future but they still consider themselves a couple. A couple on life support, but a couple nonetheless," the insider added.
"Kendall is doing her modeling thing so time together has been limited, but there is still an attraction between the two and they would like to see it work out. Both of their first loves is their careers and they are just starting to see that is what is going to win out," the source shared.
Jenner, was first romantically linked to Simmons in late May. Following that, the two were spotted spending a lot of time together. In June, the pair was photographed kissing at a gas station and were later seen joining friends for dinner. Latest, Jenner along with Khloe Kardashian, Simmons and Tristan Thompson spent quality time together in Puerto Vallarta, Mexico in August.
Previously, during an interview with ET, Jenner said she feels the world is extremely interested in her personal life. She said: "It's not always easy, but I don't know, I just like to keep my private life private. I try my best, but at the same time, I try not to let being out with someone affect my everyday life. Like, if I want to go out and grab a smoothie with a friend who's a male, I'm not gonna let the paparazzi stop me from doing that and living my life and just being a normal person.
"I try to keep things as private as I can, but when it comes to a point, it's just not a big deal," she added.