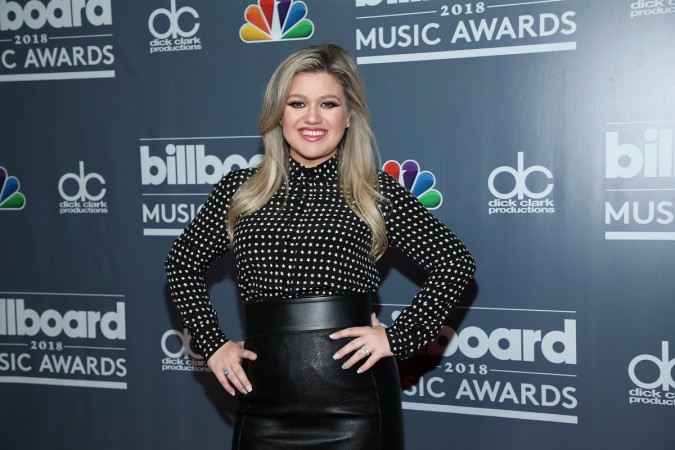 Ellen DeGeneres, host of the daytime talk show Ellen, has hinted at quitting the show and moving on to other projects, including a return to stand-up comedy. If she does not renew her contract, network execs are reportedly planning to rope in pop star Kelly Clarkson as her replacement.
Clarkson has already gotten herself a spot in the talk show business with her own show planned for an early 2019 release. NBC is planning to run the Kelly Clarkson show as a run-in for Ellen. If Ellen does not want to continue with her show, then it is likely that Clarkson will simply take Ellen's spot.
Ellen DeGeneres told NY Times that once her contract comes to an end in 2020, she is seriously considering not renewing it. This decision, she says is supported by her wife as well. With Clarkson getting her own show in 2019, this would give NBC enough time to test run and groom her to act as the successor of Ellen. DeGeneres' show is one of the most-watched and almost universally loved daytime talk shows. Her easy nature and nice demeanour have endeared her to audiences since the show started in 2003.
NBC is reported to be, "grooming Clarkson to take over the time slot once Ellen finally leaves daytime, which they expect sooner, rather than later." Adding that "those involved with the decision to invest in the singer really believe she's the superstar who can pull off replacing the big shoes that Ellen will leave behind," reports the Blast.
The 36-year-old songstress filmed a pilot episode in August with guests Josh Groban, Terry Crews and Chloë Grace Moretz. Speaking about the show, Clarkson told Jimmy Fallon that, "At the pilot, I got, you know, people to sing with me and do little skits. So it's very musical as well. It would be weird if it wasn't." She added, "We sing every day on the show and do like this fan request thing, it's fun."